Check in/out due date period, item limits, borrower limits: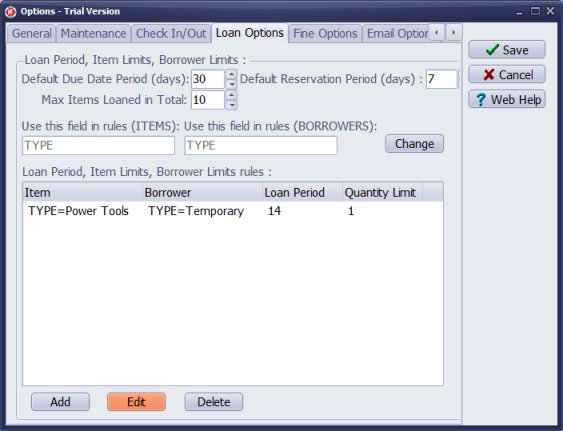 If you do not define the rule the equipment/tool manager will use default loan period and default maximum number of items.
You can add rules that will overwrite the default setting. In this case there is a rule: If borrower is Temporary then she/he is allowed to check out maximum 1 power tool for 14 days.