Software Template Page:Catalog Organizer - Work/Art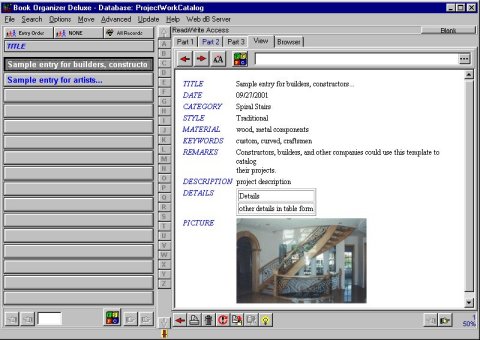 Title:
Catalog Organizer - Work/Art

Project/Work Catalog - software solution overview:
Project/Work Catalog: complete template that allows constructors, builders, artist, and all craftsmen to catalog their work. You can organize and track the following data: project/completed work title, date, project category, work style, material used, keywords, notes, details, picture, and more.

software solution features:

You can easily organize all your information about your projects.
You can process your data in a variety of ways: quickly find information, print reports and catalogs, create catalogs in HTML form, and more.
You can customize the project/work database or create a new one.