Software Template Page:Dictionary Detailed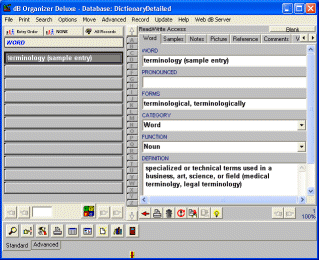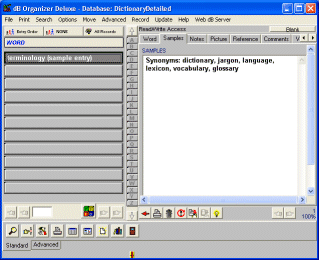 Title:
Dictionary Detailed

Dictionary Manager (detailed) software solution overview:
Complete and flexible dictionary management software solution for Windows users. Manage your dictionary information including term/word, pronounced, term forms, category, term function, definition, samples, picture, reference, notes, and comments.

Dictionary management software solution features:

Create definitions, and maintain your words, phrases, word items in as much detail as you want.
Customize the dictionary template to meet your needs.
Find details quickly with flexible search, sort, or filter.
Print reports, catalogs, cards, and labels with color and graphics.
Access and view your records in virtually any way.