Software Template Page:Digital Document Manager - Simple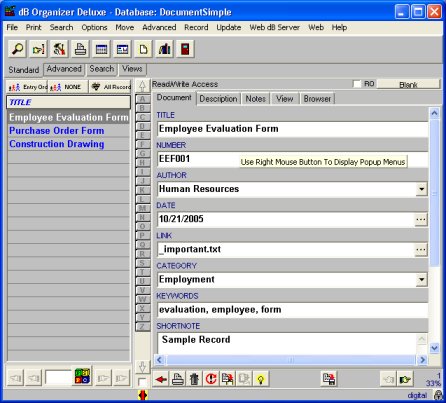 Title:
Digital Document Manager - Simple

Digital Document Manager/Tracker (basic) software solution overview:
Complete and flexible digital/electronic document management software solution for Windows users. Manage your document information including document title, reference number, document author, date, document link, category, keywords, short note, description, notes.

Digital document management, basic form, features:

Customize the database template to meet your needs.
Maintain electronic/digital document information easily.
Print reports, labels.
Find details quickly with flexible sort, search, or filter.