Software Template Page:Knowledge Base Manager 1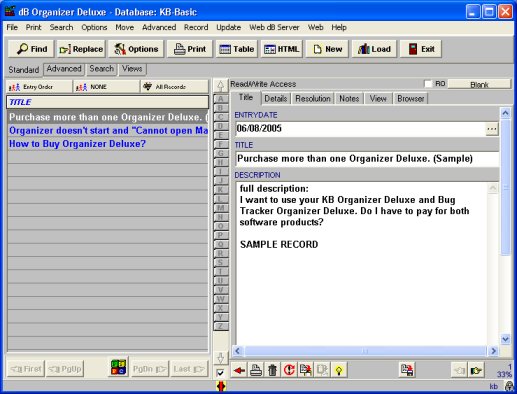 Title:
Knowledge Base Manager 1

Knowledge Base Manager (basic database), software solution overview:
Our solution gives you an easy way to organize and manage information about all your frequently asked questions, product specification, product troubleshooting, service and support documents, or any other reference articles. Track all your knowledge base records including: kb topic title, entry date, category, status, keywords, record id number, revision date, resolution, and notes.

KB management software solution features:

Easily maintain information about all your knowledge base topics.
Create question/answer reports, manuals, solution catalogs.
Create knowledge base reports in HTML form, web ready.
Easily modify database solution or create a new one.