Question/Topic: Adding collection inventory items.
1. Open Items database:
On the File menu, click Load Database. Select Items database and click Load
Click New Record button, enter Item Title (required), enter or select Creator, enter additional work information.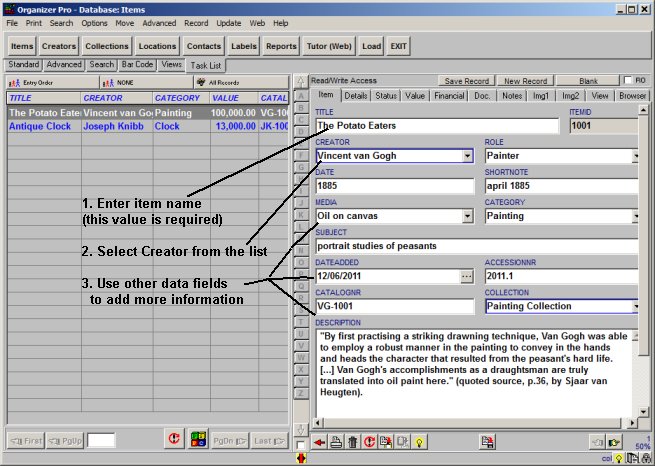 2. Collection Inventory (Items), details:
Click details tab to display or enter details data.
collection inventory, items database; enter details: item dimensions, location, condition, marks, and more:
3. Collection Inventory (Items) database, documents:
Click Doc. tab to display or enter documents.
link any document with the inventory item; link any file (MS Word, JPG, PDF, ...) with the item; double click on the File name to open it with the corresponding application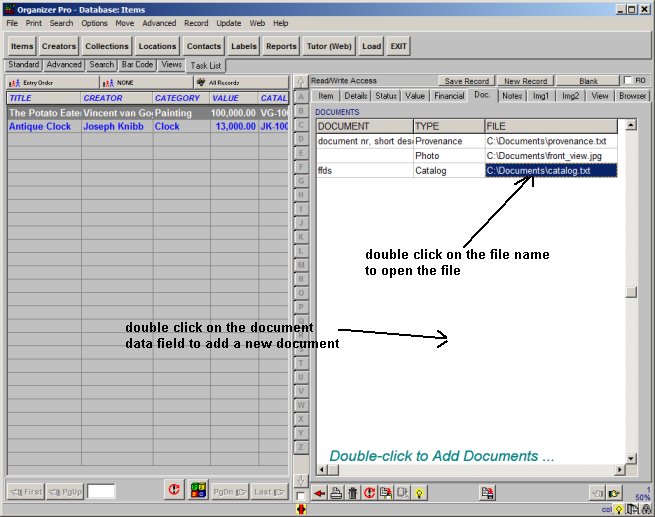 3. Collection inventory database; value, purchase, and cost information:
Click financial tab to display or enter purchase details, expense transactions, sale details.
item financial information; enter/display item source, purchase price, expenses, sale information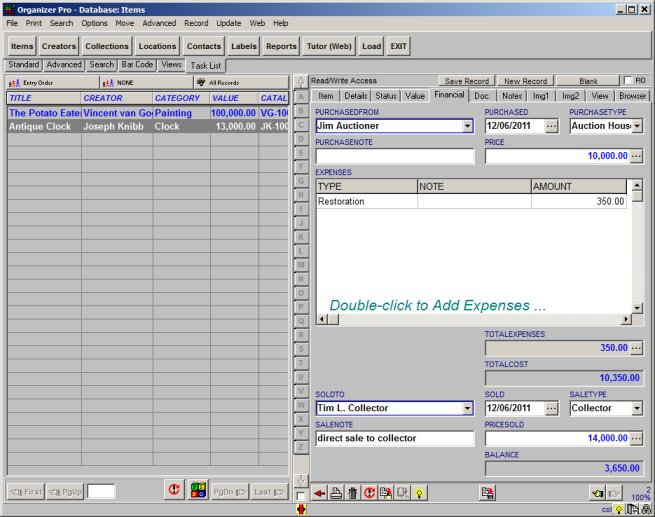 4. Collection inventory database, view page:
Click View tab to display the selected record on the View page (browser/html display form)
Advanced user can modify the display format
view page; displays the selected record on one page, in the form of web page (html document)