Question/Topic: How to create export/import folder?
Start your organizer program
On the Advanced menu, click Export
In the Export Target window select DBF File (this format preserves all information), click OK
In the Enter/Select Export File Name window enter temporary.dbf into File Name box, click OK
The data is exported to a file (temporary.dbf) in the ExpImp folder, under the current Data folder. The ExpImp folder is automatically created if it does not exist.
on the Advanced menu, click Export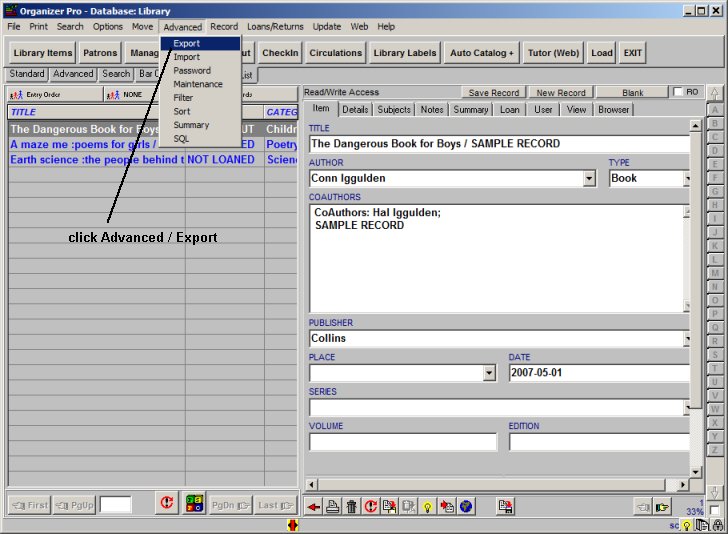 in the Export Target window select DBF File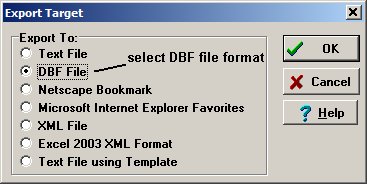 in the Enter/Select Export File Name window enter temporary.DBF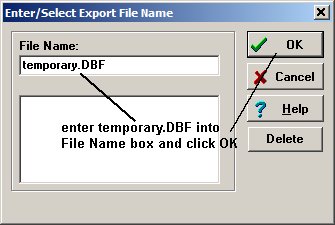 open Windows Explorer, review ExpImp folder with exported files (temporary.dbf, temporary.dbt)