Question/Topic: How to define a reminder for the selected database record?
Step 1:
Start Organizer Deluxe or Organizer Pro
Select record. (this sample is based on the Stockroom Organizer Deluxe)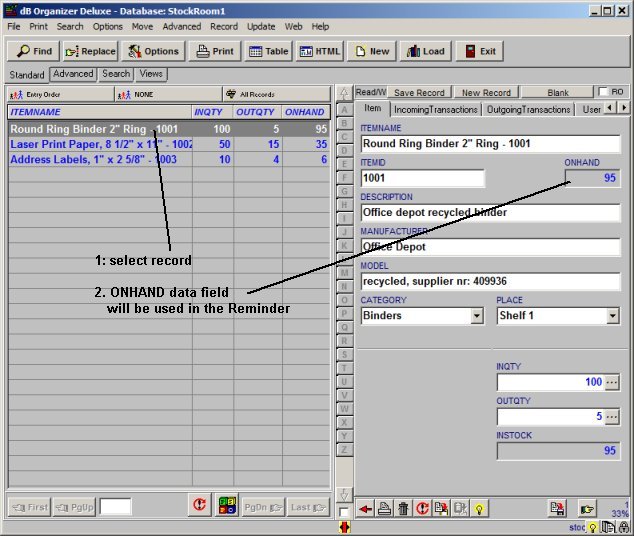 Step 2:
On the File menu click All Reminders / Add Reminder
The Reminders window is opened.
Step 3:
Click Add Reminder
The Add Reminder window is opened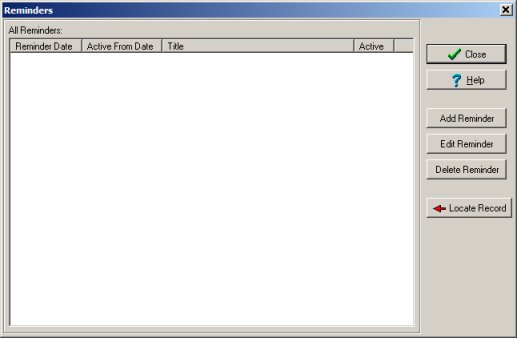 Step 4:
Enter: Reminder Date, Active From Date, Reminder Title, Reminder Note
Select Is Active.
Define the rule for the reminder (optional). The condition when the reminder is triggered.
In this case the rule is: the reminder is displayed when the value of the ONHAND data field is smaller then 100.
Click OK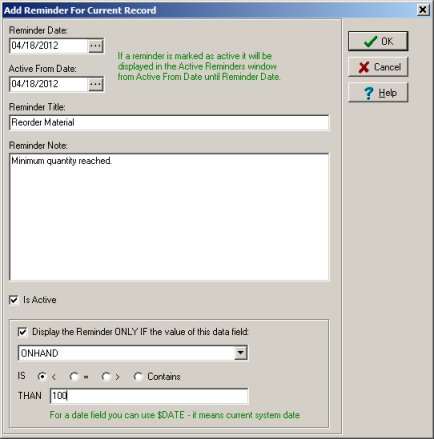 Step 5:
Next time when you start the database manager it will evaluated all reminders.
The value of the ONHAND data field is 95 (less then 100), the reminder is displayed.