Question/Topic: How to check if I have multiple copies of Organizer Deluxe or Pro installed?
Step 1
Click Start to open Windows Start menu. Windows Start menu could be displayed in a different form. It depends on your computer setup. You can easily find similar commands.
Click Search/For Files or Folders....
Image step 1: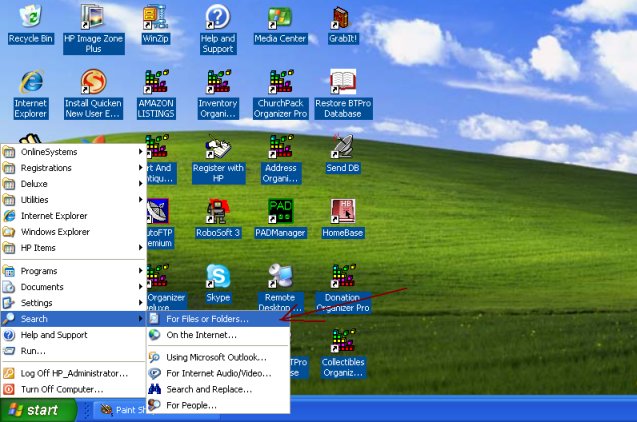 Step 2
In the Search Results window click All files and folders (B).
Image step 2: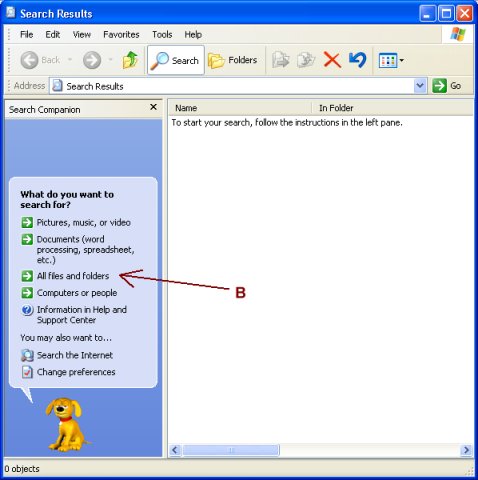 Step 3
Enter deluxe.exe (C) into All or part of the file name box. Click Search. (to check Organizer PRO enter: orgpro.exe)
Image step 3: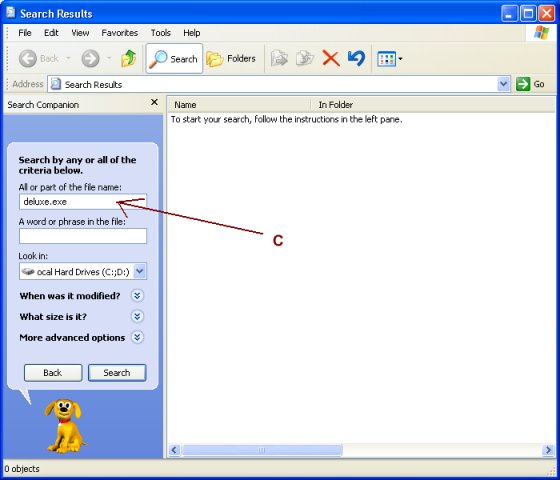 Step 4
Review your search results (D).
Folder name and path are displayed in (E) section.
If results are displayed in a different form click with a right mouse button on the search results section and click View/Details (F). It will change a display format.
Image step 4: