Question/Topic: How to change 1st letter in the word(s) to upper case?
On the
Search
menu, click
Replace
.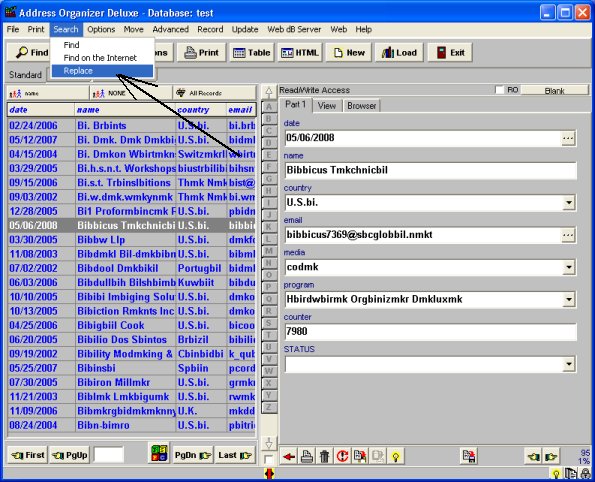 ---
Select the field in the
Field To Be Replaced
box (1st letters in all words will be changed to upper case).
In the
Replace Mode
section click
Change 1st Letter to Upper Case
.
Click
Replace
button.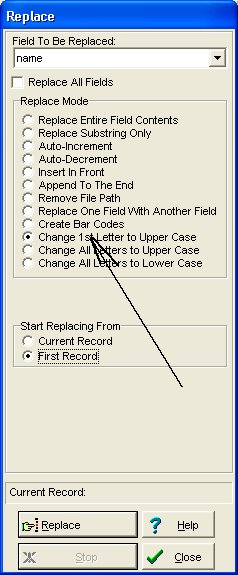 WARNING:
This operation cannot be undone. We suggest to test EMail List Manager replace features with sample records.