Question/Topic: Print labels.
Print Labels:
You can print regular labels, barcode labels, item cards, address mailing labels, ...
The most popular Avery label types are predefined.
Some specialized labels are predefined.
You can predefine custom labels.
You can print labels for all records, one record, or a selected group of records.
You can print one label or multiple copies of the same label.
You can print a label from any position on the label page.
Use predefined label templates:
Start Gallery Inventory software. On the Task List bar, click ArtWork Labels.
Select the label template, and click OK.
Print Labels window is opened with all options preselected.
Click Preview to preview your labels. Click Print to print your labels.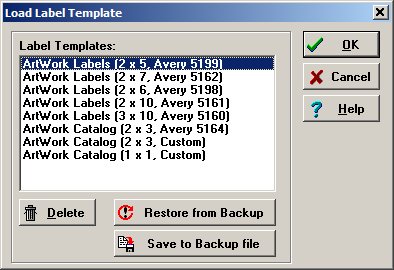 Gallery Software, label sample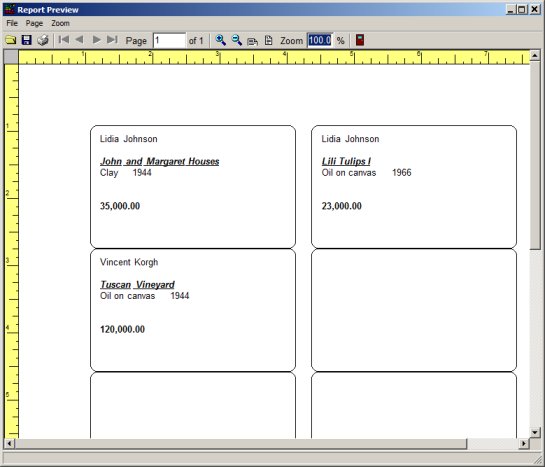 Gallery Software, label sample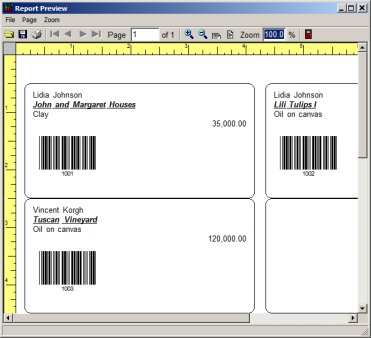 Gallery Software, catalog sample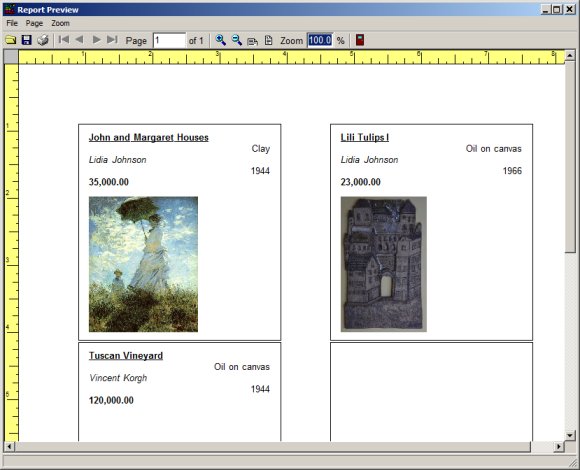 Gallery Software, catalog sample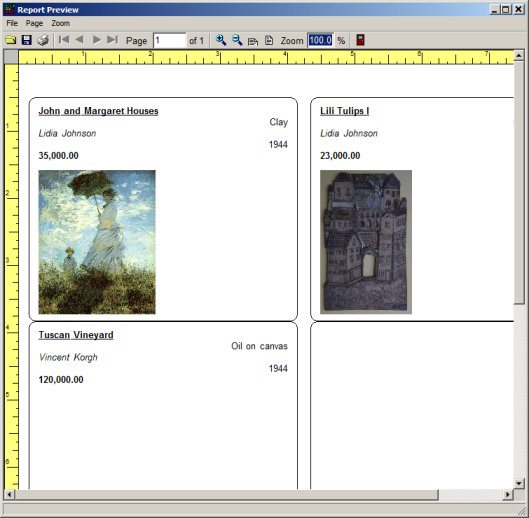 Gallery Software, one item report sample