Question/Topic: How to track old, lost, or not used books?
How to mark and display old, not used, or lost items?
You can use Category data field.
Enter text to mark old items (for example: NOTUSED).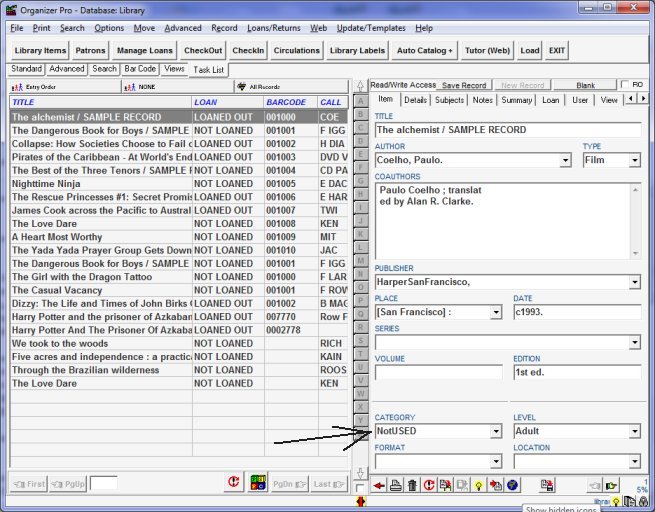 Small Library main inventory table includes many "user" data fields. You can use one of them according to your preferences.
Enter text that will allow you to define a filter.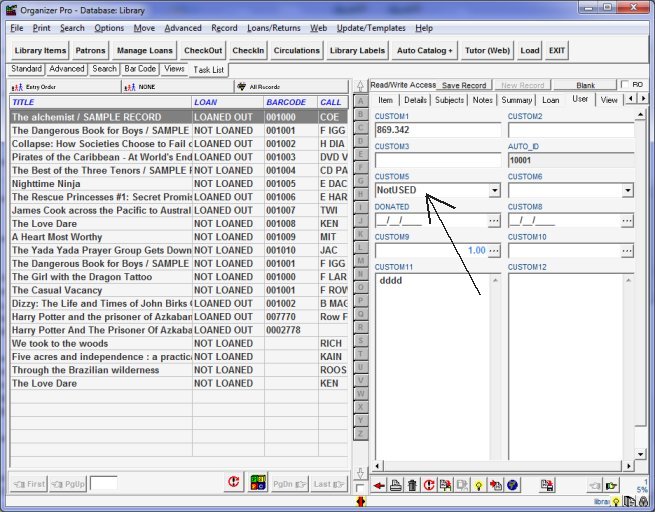 How to display library items that are not used or lost.
Define filter.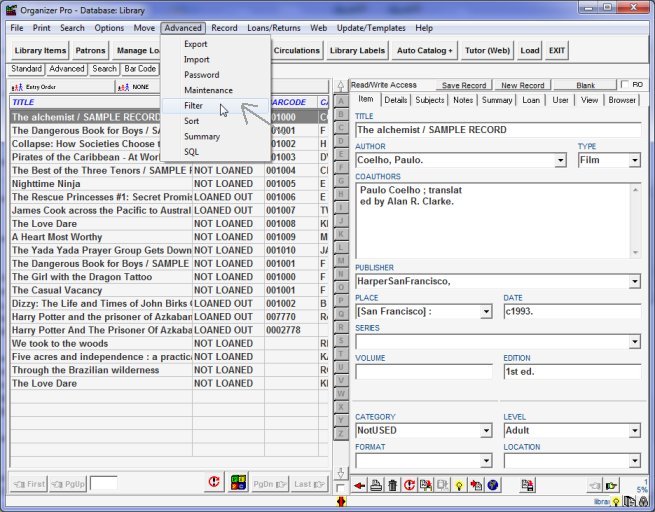 In the set Filter windows select CATEGORY data field.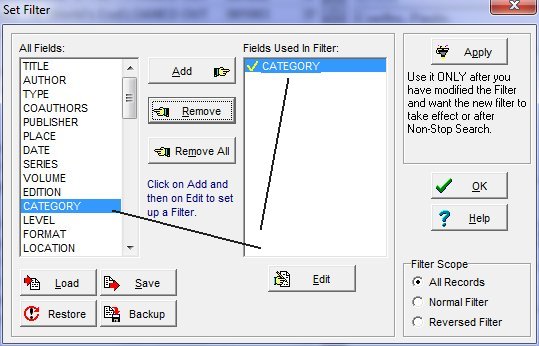 Enter NOTUSED or the text that you are using to mark your items.
Click OK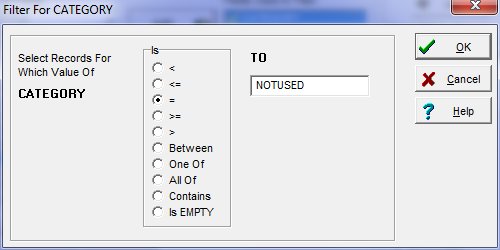 Filter is processed.
Only records with CATEGORY value equal "NOTUSED" are displayed.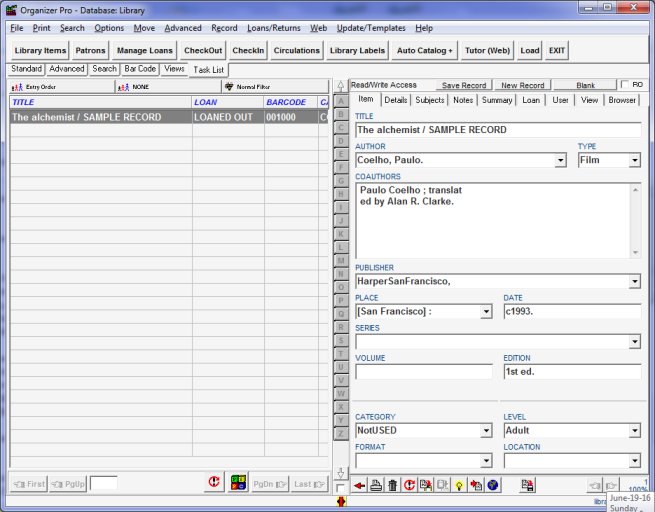 Click with the right mouse button on the small Filter button.
Select All Records to display all records in your library main table.