Question/Topic: Library Assistant Deluxe: add new items manually.
1. Start Library Assistant Deluxe and load Library database.
On the File menu, click Load Database. Select Library database and click Load
2. Create a new record:
There are 3 ways to create a new record:
- On the File menu, click New Record (A);
- On the record display form click New Record (B);
- At the end of the table of contents, click on the empty row (C)
A new record will be prepared for data entry, you will be positioned in the Item Details Page.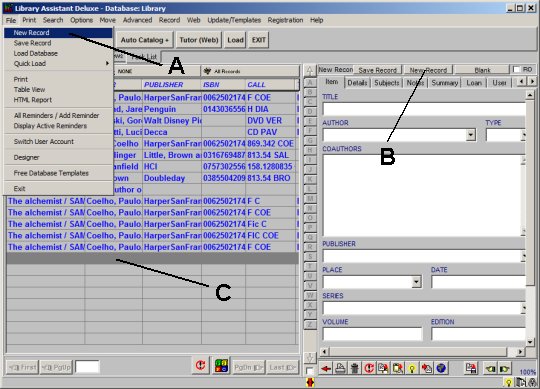 3. Enter your data:
Enter your data in the fields on the Details Page.
Data field names suggest the type of data you are supposed to enter.
You don't have to enter all information. What you enter depends on the requirements of your library.
Important:
- The only field that needs to be entered is TITLE. This field has to be unique. If you have several copies of the same item enter them as separate records with the title in the following way:
"To kill a mockingbird - 1"
"To kill a mockingbird - 2"
- Each item in your library has to be represented as a separate record.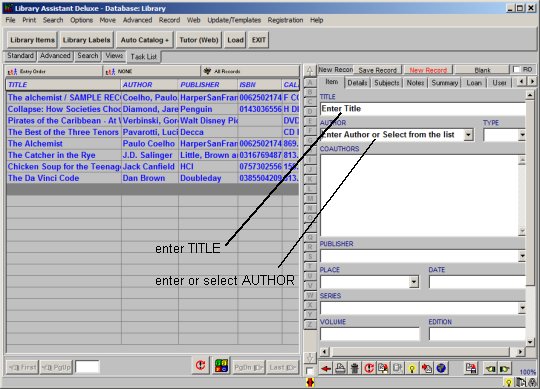 4. Save your data.
The new record is saved automatically when you select another record, click on the Save Record button, click on the New Record button, or Exit from the program.