Question/Topic: How to define filter?
---
On the Advanced menu click Filter.
In the Set Filter window select fields to be used in the filter (the box on the right) from the fields list on the left.
Define a filter criteria for the selected field. A filter criteria for each field used in the filter can be specified using the Edit button (select the field and click the Edit).
Subject1
data field is selected.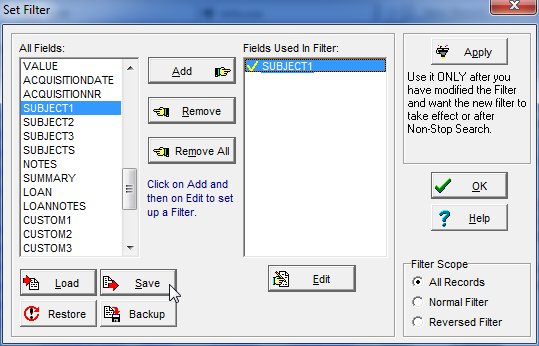 A filter criteria for the
Subject1
data field is defined. In this case
Is EMPTY
is selected.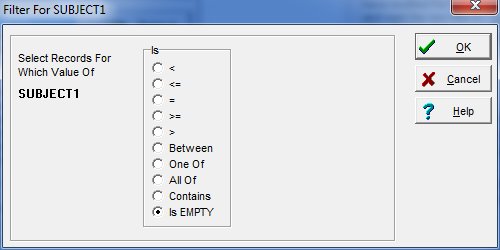 If you want to use the same filter many times then save the filter in a filter template file. In the
Set Filter
window click the
Save
button. In the
Save Filter As Template
window enter a template name and click
OK
.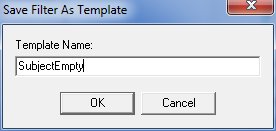 ---