Question/Topic: How to delete a filter template?
---
Option 1:
Click with the right mouse button on the All Records button (Sort/Filter Access Bar) to display Filter Popup menu.
Click Delete Template.
Select a filter template from the list. It deletes the template, no confirmation message is displayed.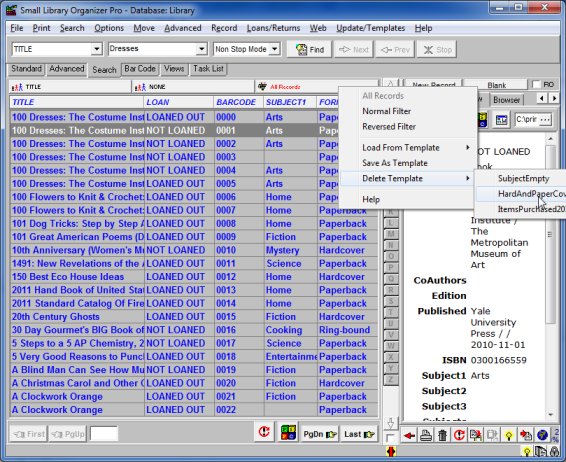 Option 2:
Open the Set Filter window.
Click Load.
In the Load Filter Template window select a template and click Delete.