Question/Topic:
How to execute a reversed filter?

Reversed Filter: a filter is active and records that do not satisfy the filter are displayed.
---
Define a filter in the Set Filter window or load a filter from the Filter Template list..
1. Load a filter from the template list: SubjectEmpty ( the content of the SUBJECT1 is empty)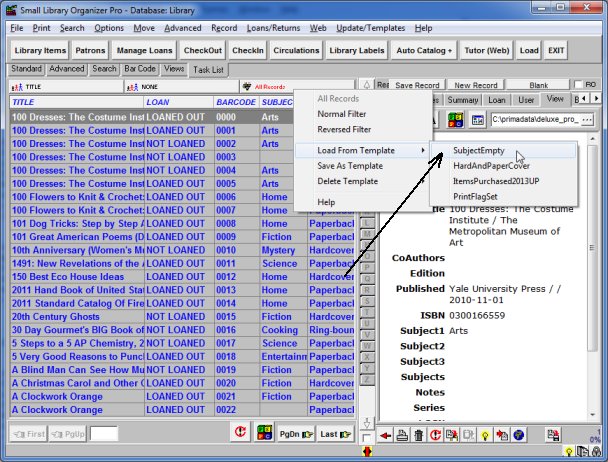 2. Only library records are displayed that have no data in the SUBJECT1 field.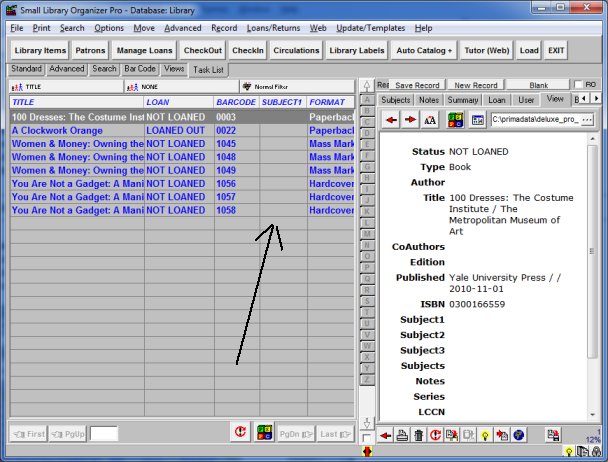 3. Select Reversed Filter to reverse the action of the filter. Click with the right mouse button on the Normal Filter button, select Reversed Filter.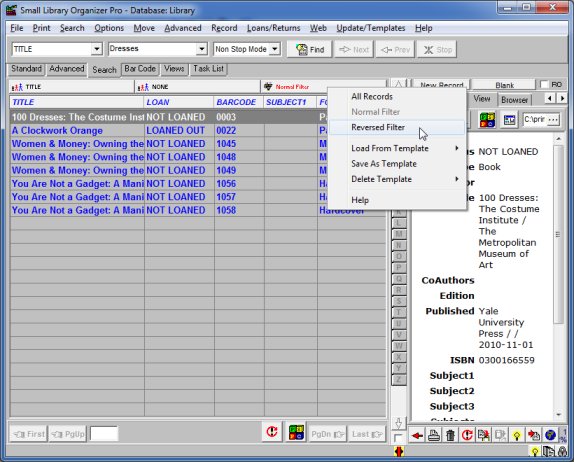 4. Reversed Filter is executed. Note: the display on the Filter button is changed to Reversed Filter.