Question/Topic:
How to get a report on loaned out (not returned) item?



You can view, or print report on loaned out items in two ways:




1. Manage Loans window:
Click with right mouse button on the Loan field, select Manage Loans (1).
In the Show section select All, Outstanding, or Overdue (2).
The table will display items accordingly.
To print a report click Print.

(1)Library Software, Manage Loans popup command: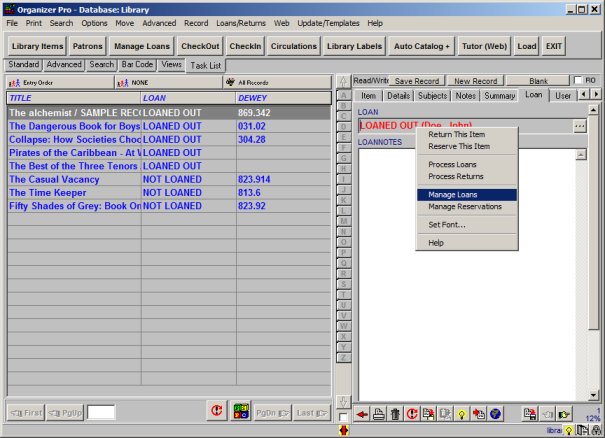 (2)Library Software, Manage Loans window: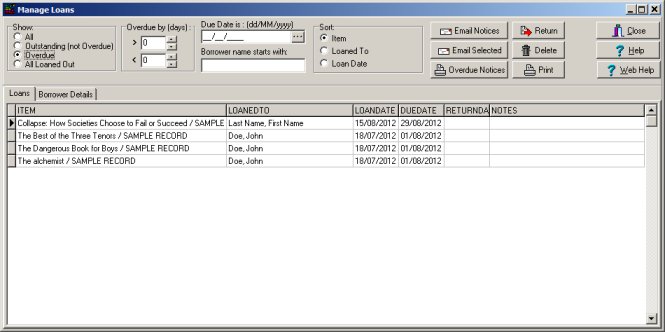 2. Loans database:
On the File menu, click Load Database.
In the Available Databases box click (select) Loans.
Click Load.
Select sort by ReturnDate field (A).
Not Returned books are listed at the beginning of the Loans database (ReturnDate field has no date value) (B).
To view only Not Returned item you can set the following filter (ReturnDate < 01/01/2000)