Question/Topic: How to get a report on loaned out (not returned) item?
You can view, or print report on loaned out (not returned) items in two ways:
1. Print report in the Manage Loans window:
Open Manage Loans window:
- popup menu command for the Loan data field (1)
- main menu command, or task bar command (2).
In the Show section select All, Outstanding, or Overdue (3).
The table will display items accordingly.
To print a report click Print. Additional commands supported: send email overdue notices, print overdue notices.
(1)Library Software, open Manage Loans window from popup command: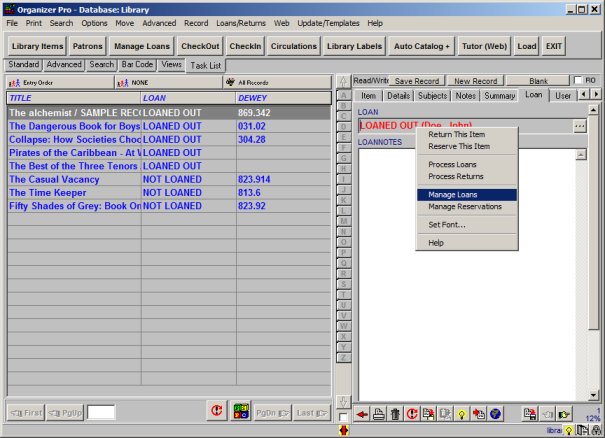 (2)Library Software, open Manage Loans window from task bar or main menu: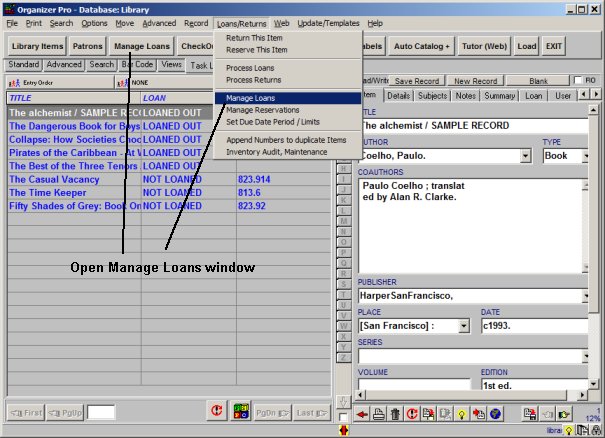 (3)Library Software, Manage Loans window (Show section: Overdue items selected):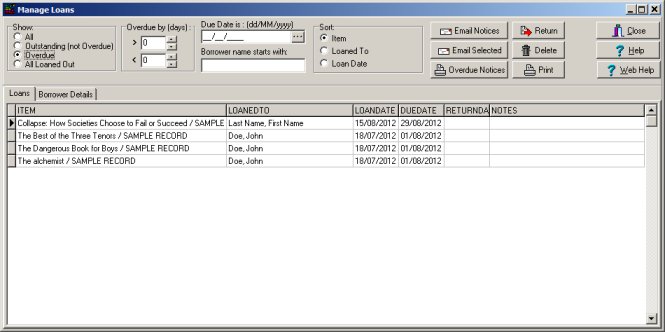 2. Print report from the Loans database:
Use Sort (easily view loaned out items).
On the File menu, click Load Database.
In the Available Databases box click (select) Loans.
Click Load.
Loans database: all check in and check out transactions are automatically created in this database.
Select sort by ReturnDate (A).
Not Returned books (library items) are listed at the beginning of the Loans database (ReturnDate field has no date value) (B).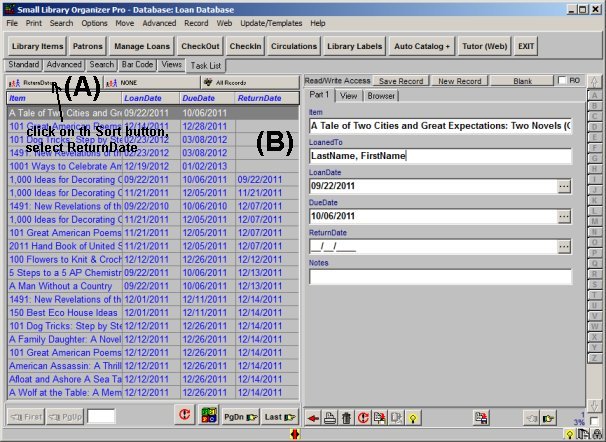 Use Filter (easily view or print reports for not returned library items).
Define filter in the Loans database.
In the Filter window select ReturnDate.
In the define Filter window select is EMPTY (means item is not returned).
In this case all items that are loaned out will be displayed (overdue and outstanding).
Use application Print feature to define and print reports.
select
ReturnDate
in the
Filter
window: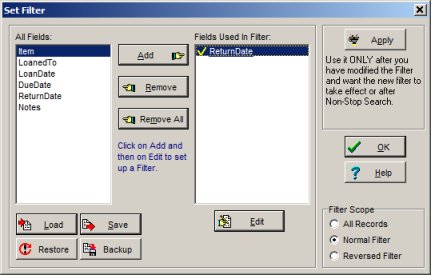 define
isEMPTY
for the
ReturnDate
: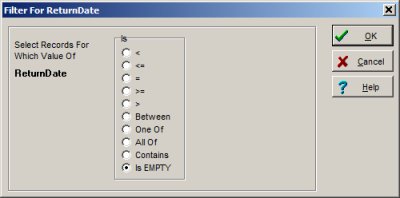 only loan transactions with the empty ReturnDate are displayed: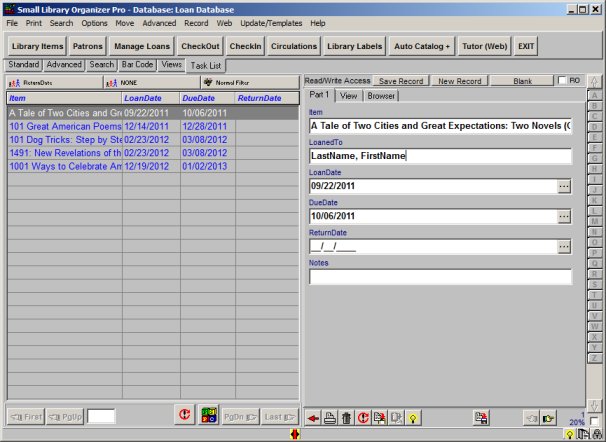 to return to all loan transactions: click with the right mouse button on the Filter button and select All Records: