Question/Topic: How to group records alphabetically by the 1st letter (letter tabs)?
Sort your records by a text field (TITLE).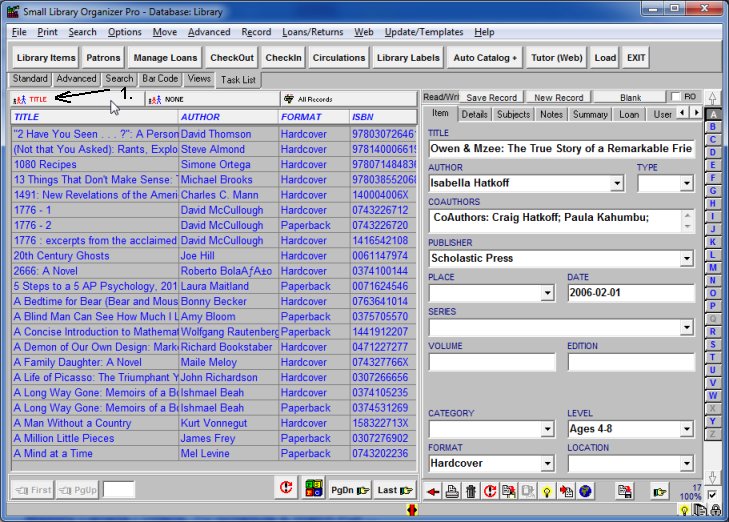 ---
Click Options menu command.
Select Use Letter Tabs.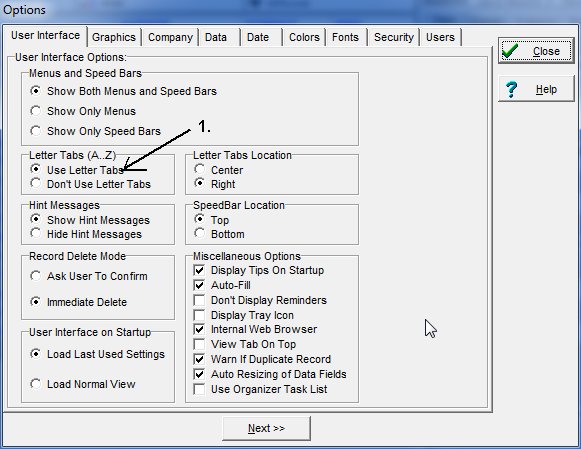 ---
The records are filtered into separate letters according to the first letters of Primary Sort Field data (Title).
Click "O" on the letter tab (1.).
Titles with "O" are displayed in the table of contents (2.)
Total number of titles that start with "O" (3.).