Question/Topic: Library new records, new barcodes, new barcode labels
1. I entered 1051 one records into my library system, barcode values were created with Search/Replace feature (Create Barcode Values option selected)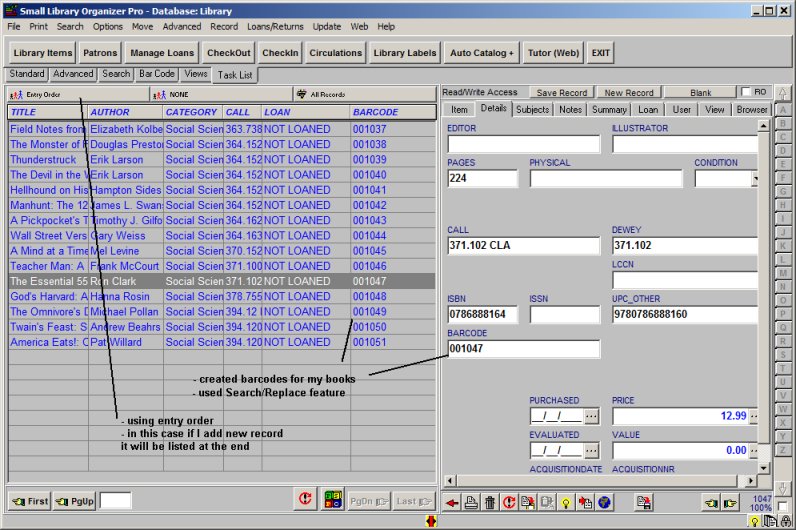 2. Search/Replace, Create Bar Codes option selected, start from 1, barcode length 6 digits. Note: Skip Existing Barcodes selected (it means barcodes values will be create for all records. The barcode value will be stored in the BARCODE data field.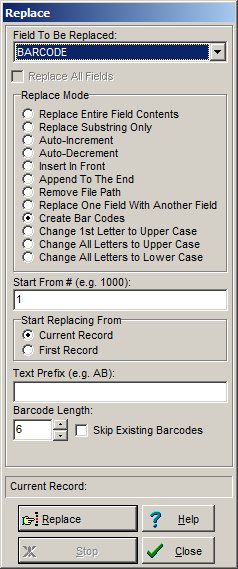 3. I want to add new record(s) into my library system, I remember that last barcode value was 001051, so my new record will have 001052, I will have to enter this value manually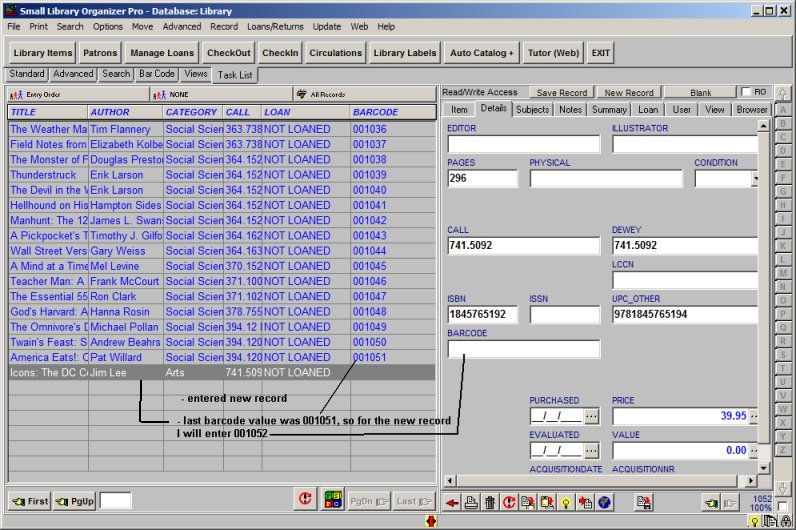 4. I entered 5 new records, I entered new barcode values manually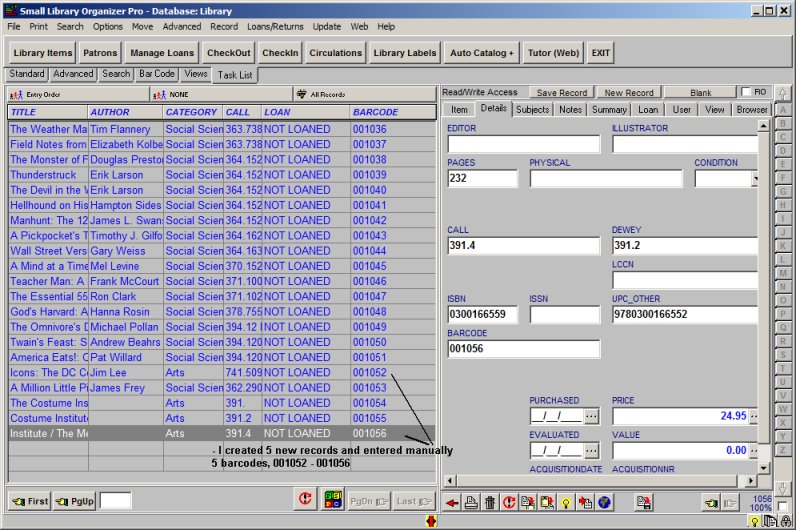 5. I want to print barcode labels for new records; on the Advanced menu click Filter; select BARCODE data field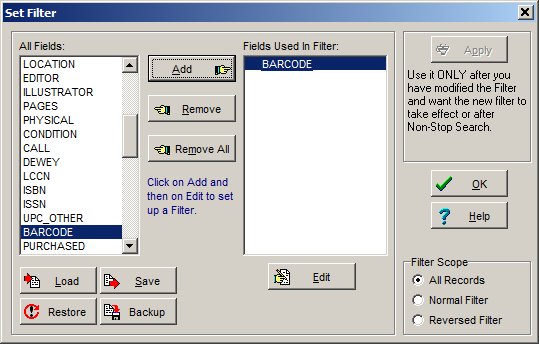 6. Define filter for the BARCODE data field BARCOD > 001051; this filter will display all records with values: 001052,.., 001056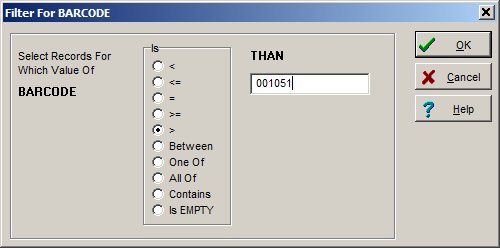 7. Only library items with BARCODE > 001051 displayed
8. Click Library Labels and select predefined template (you can use your template)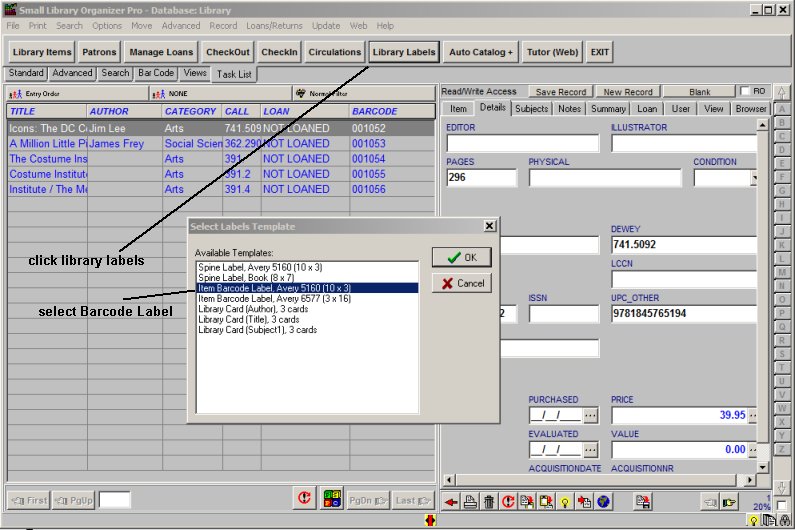 9. Click on the Preview button to review you barcode labels.