Question/Topic: Library toolbar search, non stop search?
On the toolbar click Search (1.).
Enter text.
Click Find (2.)
---
If the text is found the field with the text is highlighted.
To continue search click Next.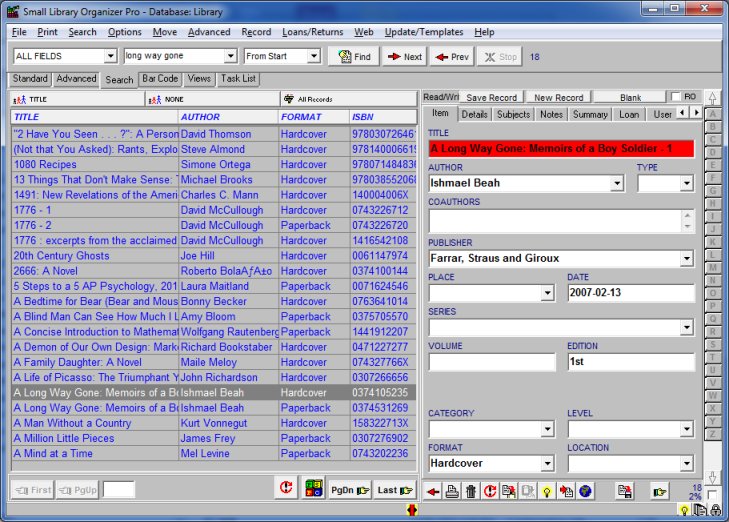 ---
Non Stop Mode
Select the field to be searched (1.).
Input the text to search for (2).
Select Non Stop Mode option (3.).
Click Find.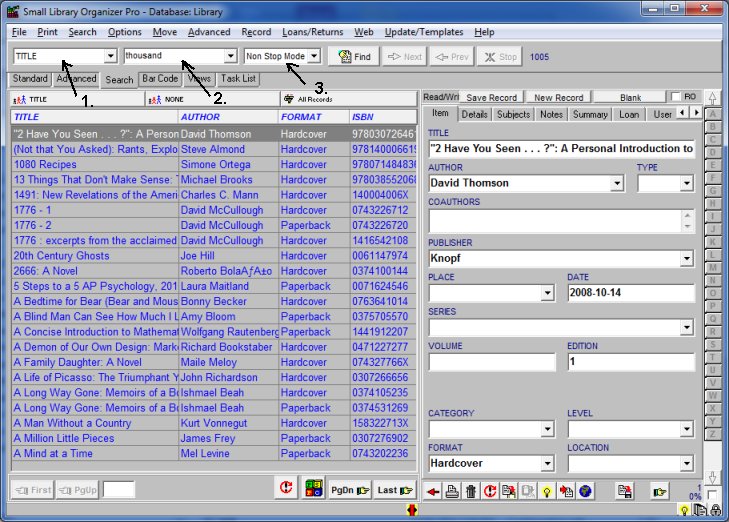 ---
The program goes through entire database looking for records that match search criteria. When the search is finished ONLY those records are displayed that contain the text (1.).
Note: the status of the filter button changes to Normal Filter (2.).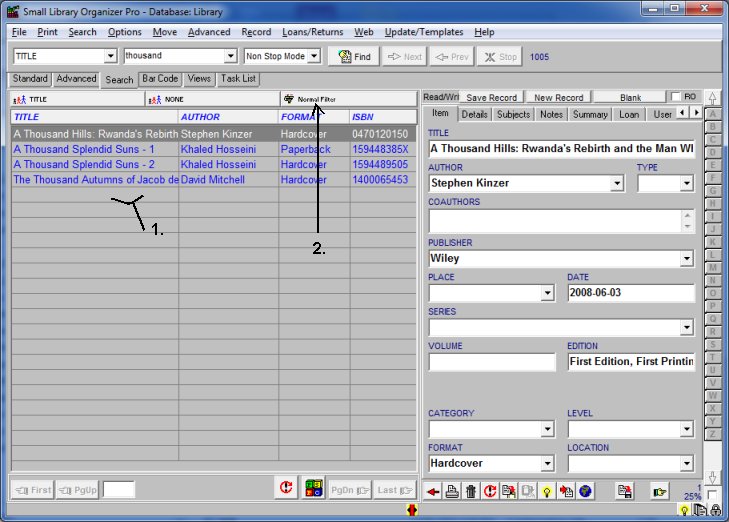 ---
In order to return to All-Records-Display set the Filter Scope option to All Records (in the Filter dialog box), or select All Records in The Filter Button Popup Menu (1.).