Question/Topic: How often all of our inventory is loaned out?
1. Start Library Solution and load Loan (Circulations) database.
On the File menu, click Load Database. Select Loan Database and click Load
On the Advanced menu click Summary.
load Loan Database (library circulation transactions)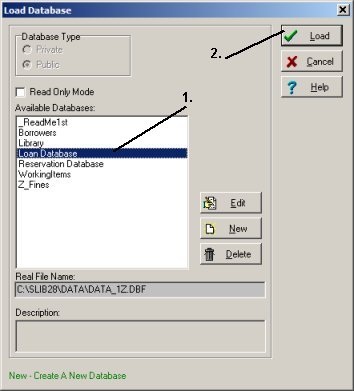 open Summary window: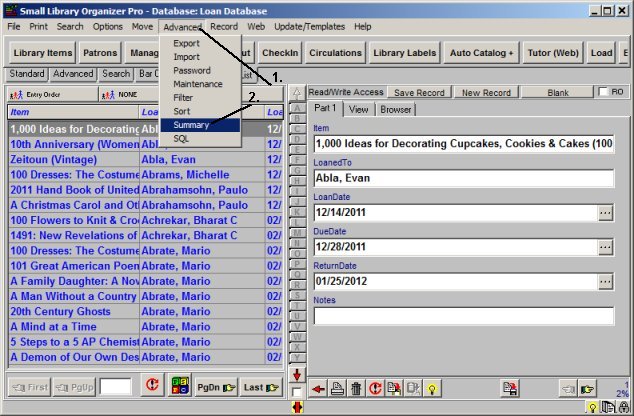 2. Select Summary By field and display summaries in the table, graph, or html form.
In the Summary By box select Item (summary by item) or LoanedTo (summary by borrower)
Review library summary in the table.
Click Graph to display the summary in a graph form; click Print to print the summary report; Click HTML to display the summary in the browser.
summary window, library usage summary by item: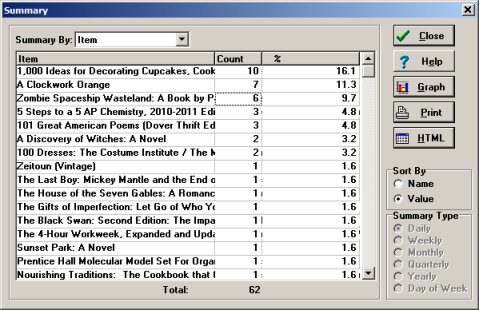 display library usage summary report in the browser: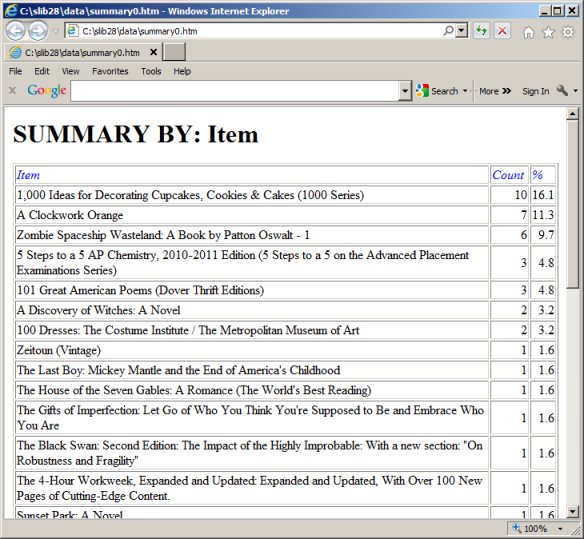 library usage summary report, graph (pie form):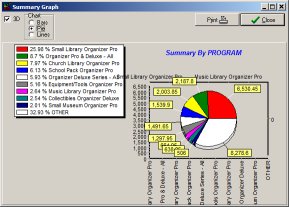 library usage summary report, graph (bar form):