Question/Topic:
Project Cost Tracking Manager Pro, how to start?

How to start using Project Cost Tracking Database Software for Windows?



1. Enter project data into Projects database.
2. Enter project cost data into Projects database.

Press the New button on the Standard section of the Speed Bar, or select File/New Record from the application menu. A new record will be prepared for data entry, you will be positioned in the Details Page.
Simply enter your data in the fields on the Details Page.
The new record is saved automatically when you select another record , click on the New button, or Exit from the program.
There are required data fields: Project UniqueName (Projects database).
Names of data fields explain what type of information you can enter.
Load Projects database and enter your project data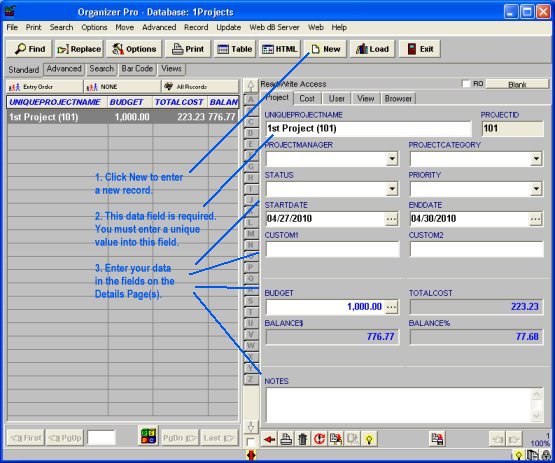 Load Projects database and enter project cost data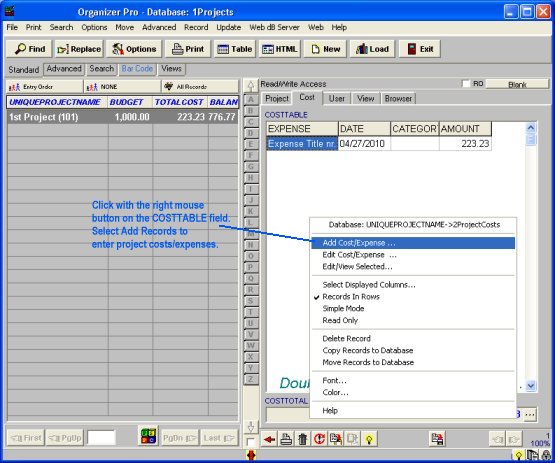 Projects database, enter project cost window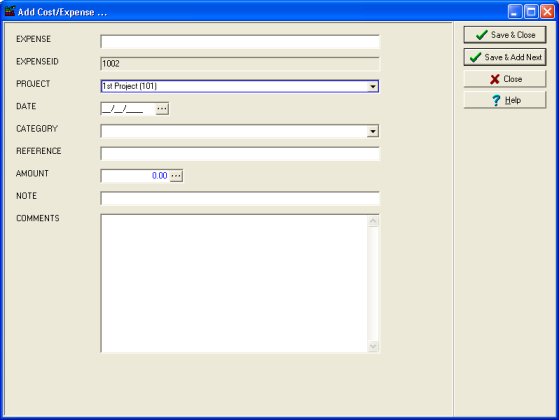 ProjectCosts database, enter project costs, view all costs and expenses