Question/Topic: Adding billing address, ship to address ...
Open Addresses database:
On the Task Bar, click Addresses. (you can also lick Load, and open Addresses database)
Click New Record button, enter address title, enter address, enter other address details.
Enter billing addresses and delivery addresses (warehouse addresses, construction addresses, department addresses, ...)
Click Save Record to save all data.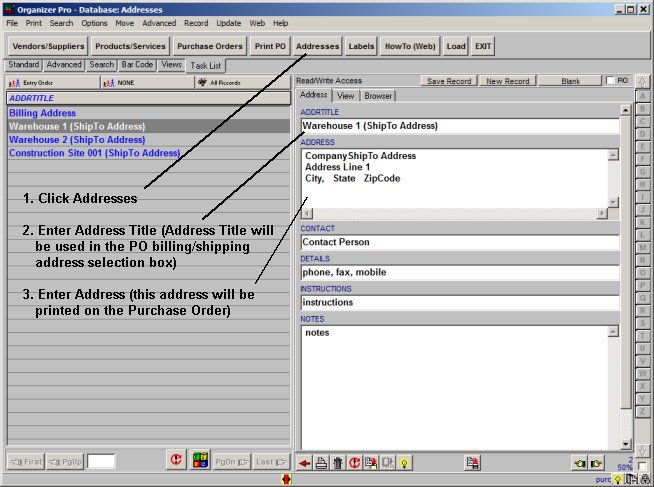 Purchase Order sample, bill / ship to addresses from Addresses database: