Question/Topic: Adding vendors, suppliers ...
Open Vendors/Suppliers database:
On the Task Bar, click Vendors/Suppliers. (you can also lick Load, and open Vendors database)
Click New Record button, enter vendor name, vendor details, vendor order to address (this address will be included on the purchase order) enter additional work information.
Click Save Record to save all data.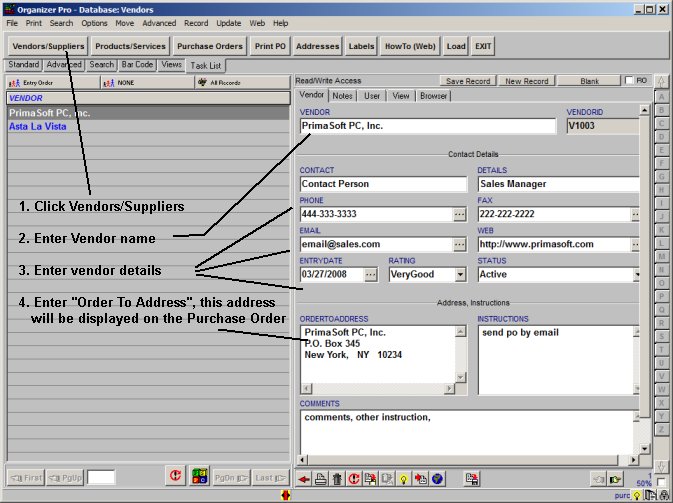 Purchase Order sample, Vendor information from Vendors/Suppliers database: