Question/Topic: How to select a group of consecutive records?
How to assign consecutive numbers to library records?
How to print labels for a group of records?
Click User Tab.
Decide which field to use to enter a number in a text form (example: CUSTOM3).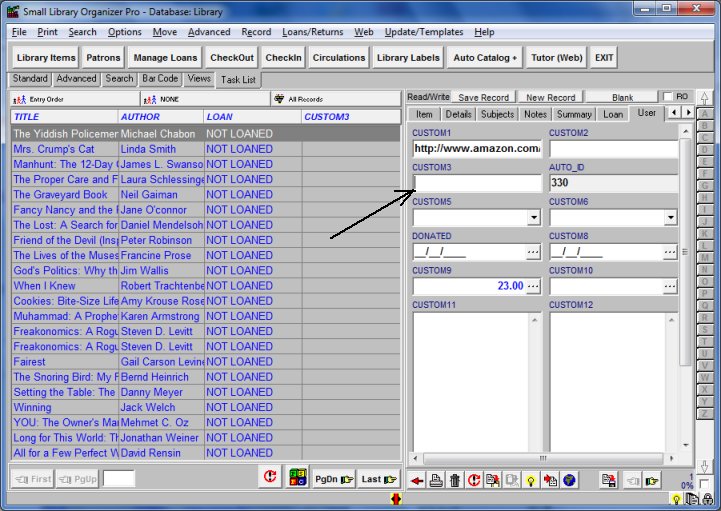 On the Search menu click Replace.
Select CUSTOM3 data field in the Field To Be Replaced box (1.).
Select Auto-Increment in the Replace Mode section (2.).
Enter 10000 in the Start From box (3.). (if you have more records than 10000 enter 100000)
Select First Record (4.).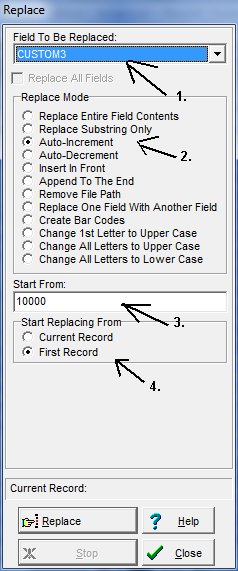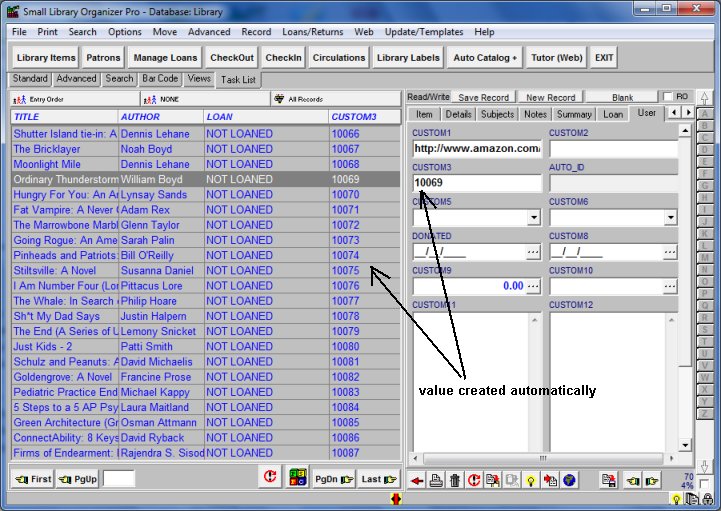 On the Advanced menu click Filter.
Select CUSTOM3 data field.
Define filter.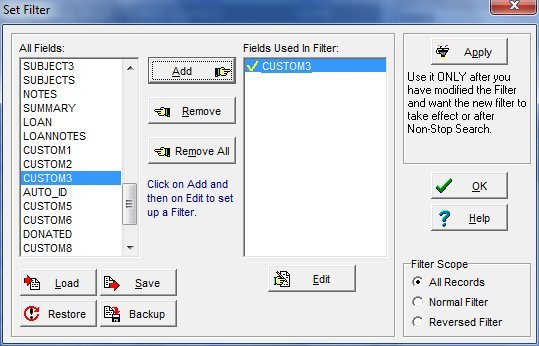 For example to display records 10067 - 10086, enter: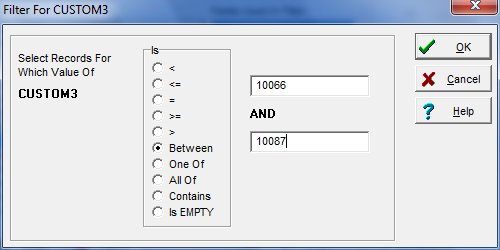 Only records that with CUSTOM3 = 10067 .. 10086 are displayed.
Process selected records (print labels, print report, ...).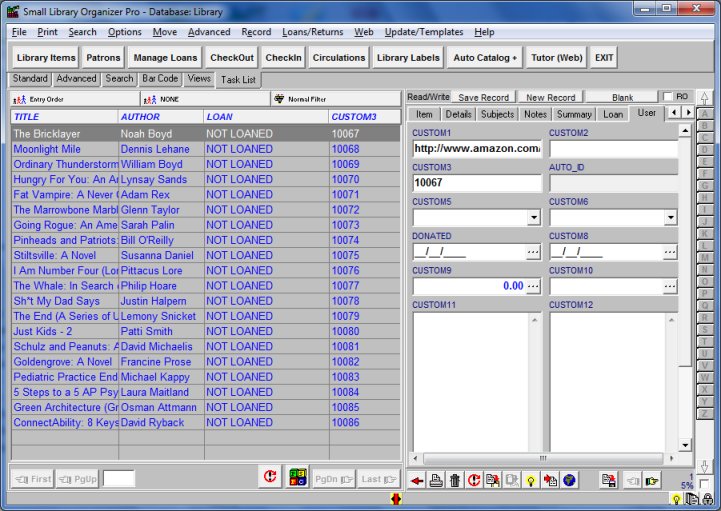 How to return to all records display?
Click with the right mouse button on the Normal Filter.
Select All Records command to display all records.