Question/Topic: export Equipment, Quantity databases
Before you start the test and your data is entered and initialized, maybe you want to save databases, so later on you will be able to recreate them quickly to the same stage to avoid data re-entry.

Equipment is stored in Equipment database, when the quantity is initialized the initial quantity transaction is automatically recorded in the Quantity database. After you finish entering all football items and initial quantities do the following:
- Load Equipment database
- On the Advanced menu click Export
- Select DBF File and click OK
- Enter equipment_start.dbf (or any descriptive title with .dbf)
load Equipment database, on the Advanced menu click Export: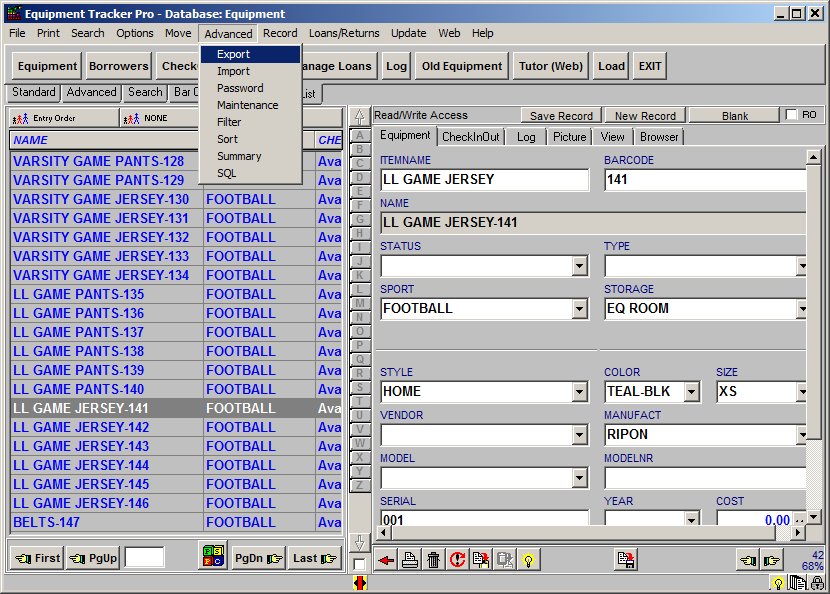 select DBF File, click OK
enter equipment_start.dbf , click OK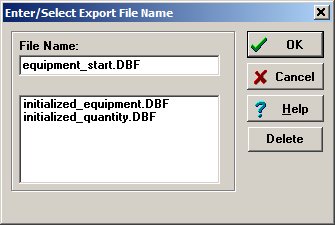 Load Quanity.dbf database, and repeat the above procedure.