Question/Topic: Simple Stockroom, Warehouse software solution, how to start?
Step 1:
Enter your stockroom items into Stockroom database.
Names of all fields explain to you what type of information you are supposed to enter.
Use "userfields" for your specific data entry requirements.
(step 1) Enter your stockroom/small warehouse/storage items: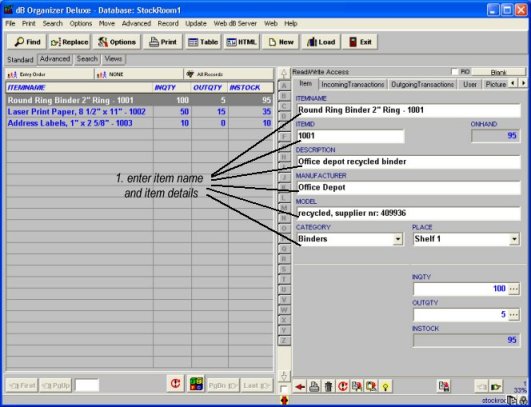 Step 2:
Enter incoming transactions:
Click on the IncomingTransactions tab.
Click with the right mouse button on the table field to open popup menu. Select Add Row command. You can add new row at the beginning or at the end of the table.
create empty row in the incoming transactions table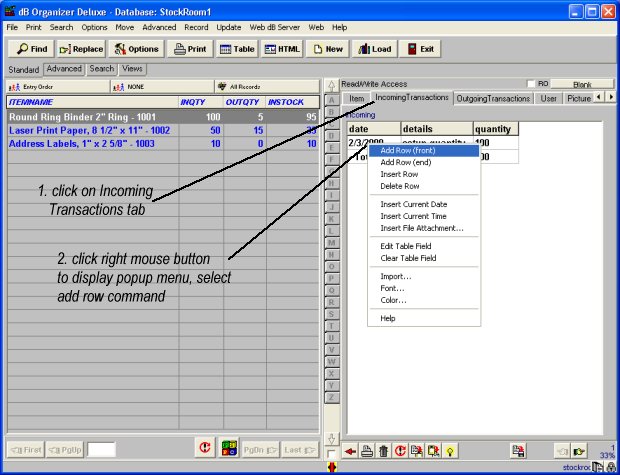 Enter transaction details: transaction date, who entered transaction, transaction reference information (order number, transfer number,..) and quantity.
enter transaction details: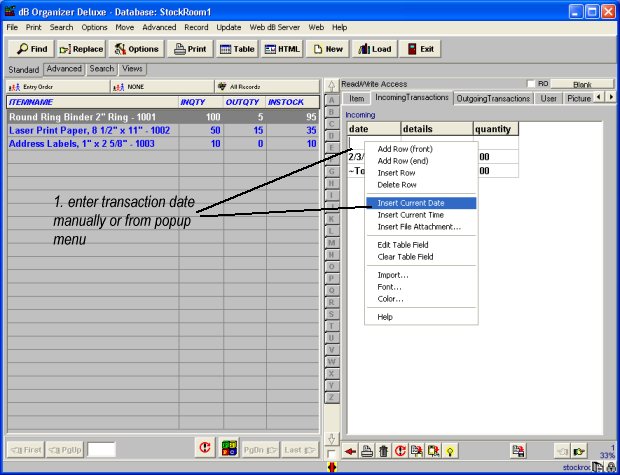 Review entry.
Click Save to save the record.
review entry, click Save to save incoming transaction: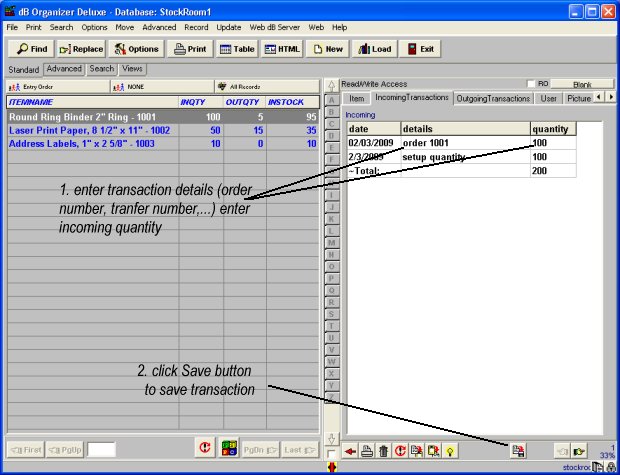 Step 3:
Enter outgoing transactions.
Click on the OutgoingTransactions tab.
Enter outgoing transactions the same way as you entered incoming transactions.