Question/Topic: Adding jobs, tasks, assignments.
1. Open Jobs database:
On the File menu, click Load Database. Select Jobs database and click Load
Click New Record button, enter Job Name, enter additional job/task information.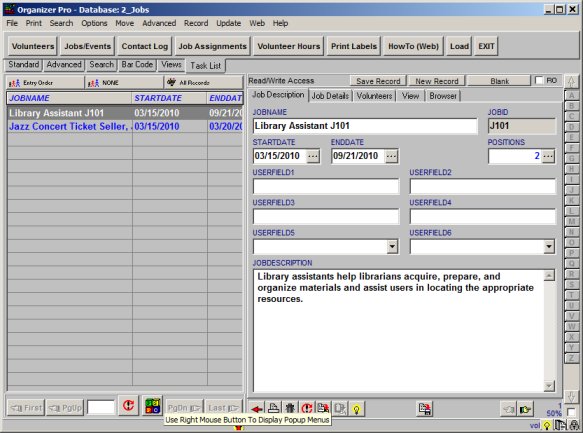 2. Job, Task database: job assignment
Click Volunteers tab to display volunteers that are assigned to the job
Double-click with the left mouse button on the Volunteers field to assign a new volunteer to a selected job.
Job/Task database, volunteers assigned to a job: