---
List of PDF files with ready to print barcode labels.
We list several PDF files that include 2000 ready to print barcode labels. Download the file and save it on your hard drive. Open the file in PDF file reader, print one page to test, print selected pages or the whole file.
Before you try to print labels you should review the following topics:
---
Each file includes 2000 labels.
Starting number: 001001
Ending number: 003000
Bar Code type: Code 39

barcode labels, 20 per page, Avery 5161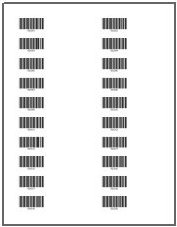 barcode labels, 30 per page, Avery 5160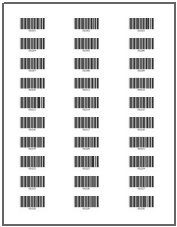 barcode labels, 20 per page, Avery 5162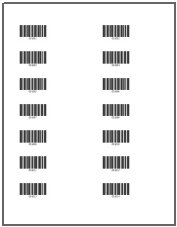 barcode labels, 24 per page, Avery 60517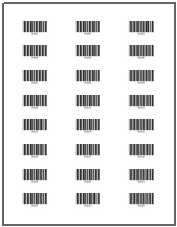 barcode labels, 32 per page, Avery 6576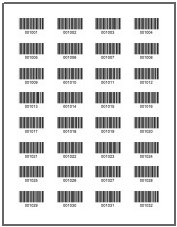 barcode labels, 42 per page, Demco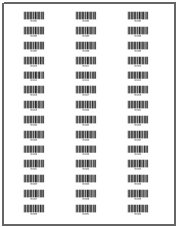 For registered users with valid support we process free custom bar codes orders (in PDF file form). Please use the feedback form to send us details. In the NOTE area include the label brand name (example: Avery, Demco), identification number (AV 5160, Demco , size (Width x Height), number of labels per page, you library name (if included on the label), number of digits (8), number of barcodes (4000), starting number (1001). We use CODE 39 bar code format.