---
Textbook Circulations (check in, check out)
Set circulation options to define default settings for check out and check in transactions. Loan period defines the length of time the textbooks are checked out. Borrower type allows to set borrowing restrictions. Borrower's expiry date will be checked with calculated return dates.
Check In, Check Out transaction window supports fast processing with barcode labels and barcode scanner.
Not ready with barcode technology? Don't worry; you can process your circulation transactions manually.
---
Due dates are calculated automatically based on the circulation rules.
Verify textbook or borrower details.
View transaction history for the selected borrower.
Print receipt. Print transaction history review.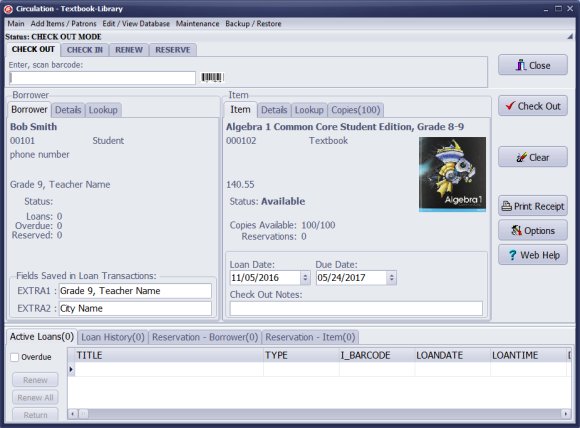 ---
---