---
Import, auto-catalog, type-in data.
Import data from spreadsheet documents (excel/text files).
Auto-catalogue items from the web (ISBN search).
Import data from MARC files (mnemonic form).
Type in item's data.
---
If you have your textbook or borrowers data in a spreadsheet format use Add Library Items or Add Borrowers.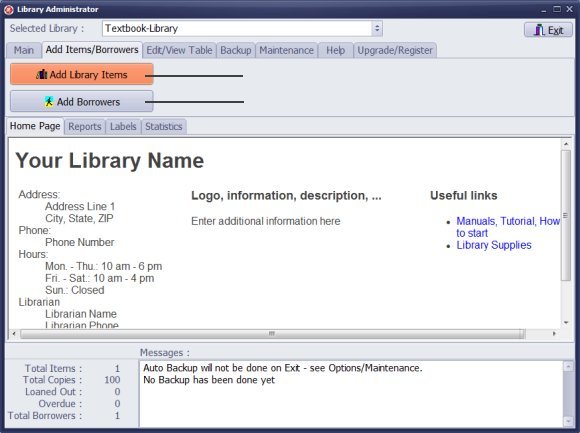 ---
Data entry supported:
Auto cataloging by ISBN.
Import from spreadsheet.
MARC Import.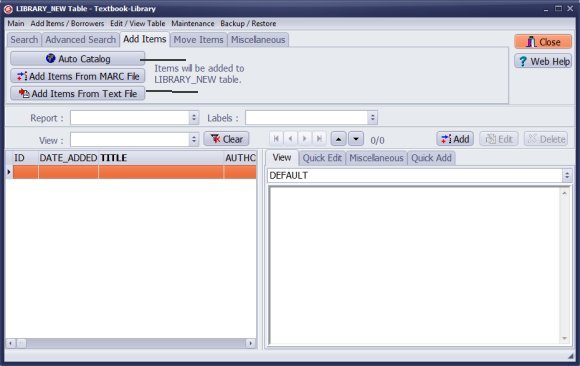 ---
Add textbooks from the web quickly.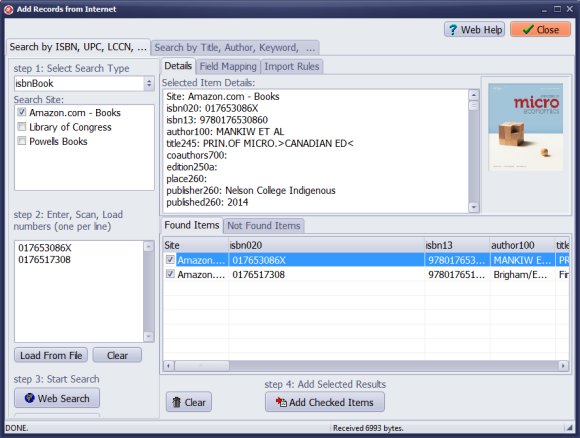 ---
---