---
---
5/5 stars: "Outstanding in all respects. One of the best of its class."

"a great download for personal or business use"



3. Check In/Out Organizer Pro: Search, replace

The Local Search function helps you to locate records that contain the piece of data you are looking for. With this software, you are able to locate a piece of text in any field with the capability of moving to the next record filling your search criteria.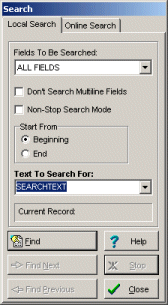 The Replace function helps you to replace the entire or the part of the field's content with a new value. This function is useful for users who want to make global changes on the selected field in the entire database. Example: use replace feature to create book barcode/id values for all your records.


The Bar Code Search function helps you to locate the record which has been assigned a particular barcode (or any number in the text form). Simply scan the barcode (or enter manually) and the program finds the record automatically.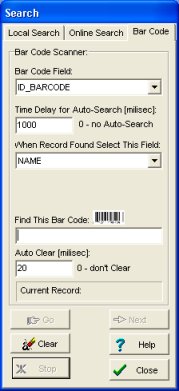 Additional search features: incremental search, search online, find duplicates, non-stop search.



Buy Now
Go ahead. Try our product in your home or office for 30 days risk-free. If it doesn't meet or exceed every single one of your expectations, we insist you return it for a courteous, no questions-asked refund.

Secure Online Ordering, Mail, Fax, Phone: Online Store



Try Now / Download
Download free, fully functional trial version. The trial version will expire 45 days after installation. Click here to download Check In/Out Organizer Pro, software for Windows 95, 98, ME, 2000, NT, XP