6. Enter, modify, view data
Standard Record View pages allow you to easily enter, modify records and generate data specific commands.
Table viewer: View and process your library data in rows and columns using table viewer.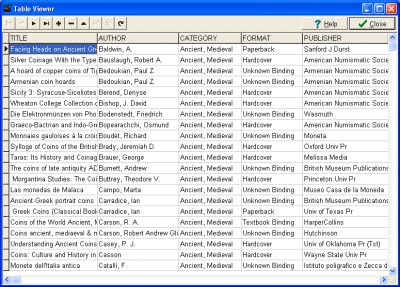 Browser viewer: View your library data in virtually any way using browser viewer and html templates.