---
Contact software: our contact database solution gives you an easy way to gather and organize information about all your business contacts.

12. Summary, graph, statistics

A summary of records in the database can give you some insight into distribution of your contact data. Displaying a Graph can make it easier to grasp the overall picture and uncover trends in your contact data.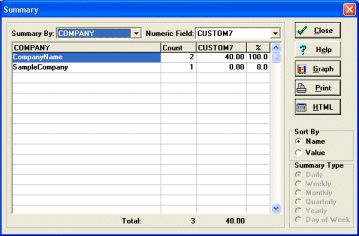 Buy Now Contact Software Solution
- Secure Online Ordering, Mail, Fax, Phone: Online Store


Try Now / Download
Download free, fully functional trial version. The trial version will expire 45 days after installation. Click here to download Contact Manager, software for Windows