Small Library Software Tour
1. Small Library management solutions

2. Library features

3. OPAC, Search, Replace

4. Print library reports

5. Print labels (spine labels, barcode labels, book cards,...)

6. Enter, modify data, auto cataloging

7. Table viewer

8. Browser viewer

9. Images, pictures

10. Sort Library records

11. Filter records

12. Summary, graph, statistics

13. Personalize, customize

14. Backup Library data

15. Network, multi-user, HTML wizard

16. Library Add-ons

17. Library Software FAQ

---
---
5/5 stars: "Outstanding in all respects. One of the best of its class."

"a great download for personal or business use"



11. Filter Library records

You can limit the number of records displayed in the software. You can specify a criterion for one or more fields. The more criteria for the filter you specify, the better chance of obtaining the range of records that interest you.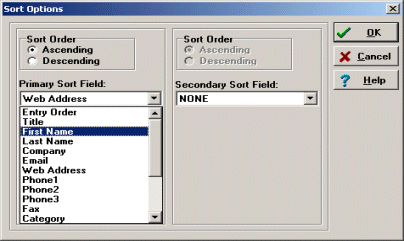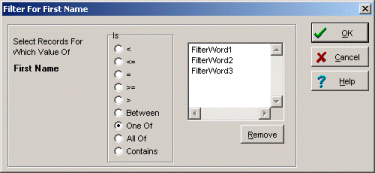 Address Software: Filter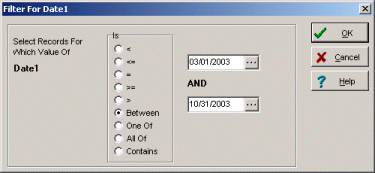 Buy Now
Go ahead. Try our product in your home or office for 30 days risk-free. If it doesn't meet or exceed every single one of your expectations, we insist you return it for a courteous, no questions-asked refund.

Secure Online Ordering, Mail, Fax, Phone: Online Store



Try Now / Download
Download free, fully functional trial version. The trial version will expire 45 days after installation. Click here to download Small Library Organizer Pro, software for Windows 95, 98, ME, 2000, NT, XP, Vista



---
PrimaSoft Library Database Solutions for Windows:
Music Library Database: simple music library database system.
Movie Library Database: simple movie library database system.
Check In/Out Organizer Pro: flexible check-in and check-out transaction management software that you can easily customize to your specifications.