New data fields that allow you to create comlpex database solutions.
Master Lookup Field: a drop-down field that links 2 databases. The value in this field decides which records are displayed in the Master-Detail Field.

Master-Detail Field: it displays records from another database according to the value specified by Master Lookup Field.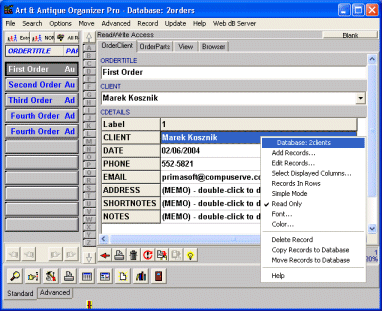 Master-Detail Update Field: a field in a linked database can be updated based on the contents of a field in another database. For example, the Quantity Ordered in orders database can be automatically subtracted from the Quantity field in the inventory database.
Loan-Management Field: specialized field that allows you to maintain small renting system (Small Library System, Renting Tool System)