1. Auto FTP main window

Auto FTP Pro main screen allows you to quickly define transfers (downloads or uploads) of the selected files. To define transfer you can use drag-and-drop feature, commands from pop-up menu, or download or upload buttons.

FTP Software, main window: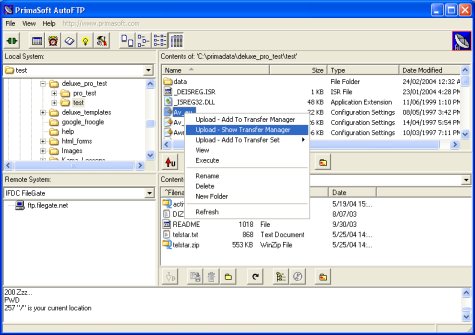 Comments about our ftp software :
In 6 easy to follow steps the assistant will walk you through how to do one or more file transfers immediately.

You can setup the complicated transfers into templates and save them. In conclusion. This is THE program to get file transfers done on a schedule automatically and easily ...