1. Auto FTP service

Auto FTP Service allows you to run scheduled transfers as a service process. Service is a background process which is loaded by the Service Control Manager. They are loaded at bootup, before any user logs in, and are independent of any specific user being logged on at any time.

Register/Unregister and Run AutoFTP as Service. Install, Uninstall Service commands are accessible through the main menu.

FTP Software, main window: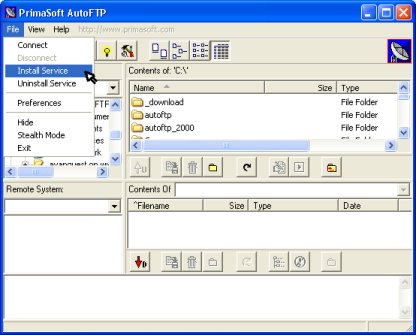 Comments about our ftp software :


"You can setup the complicated transfers into templates and save them. In conclusion. This is THE program to get file transfers done on a schedule automatically and easily ... "