Question/Topic: I want to make separate lists of books by category?
How to display books from one category (CATEGORY = Mythology)?
Select CATEGORY in the field list (1).
Enter search text "Mythology" (2).
Select "Non Stop Mode" in the search type (3). ("Non Stop Mode": the program goes through entire book database looking for records that match search criteria. When the search is finished ONLY those records (books) are displayed that contain the text.)
Click Find (4).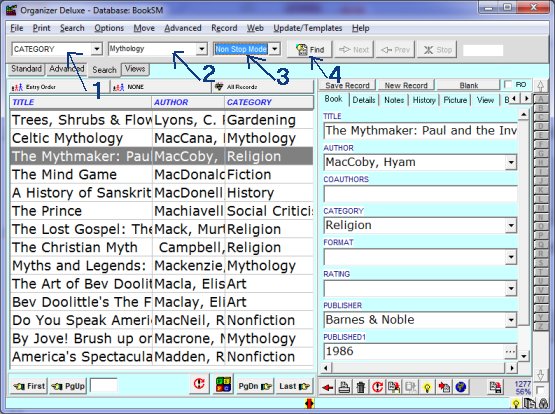 213 records (books that are in the "Mythology" category) are found.

Only Mythology books are displayed.
Status of the display button changes to "Normal Filter".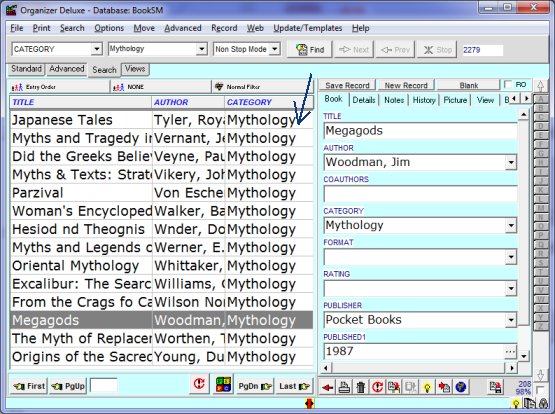 On the Print menu select All Records/Print Standard Report.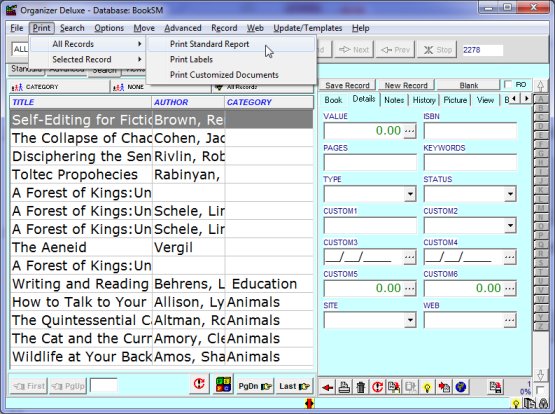 Select book data information that you want to print.
Book TITLE, AUTHOR, CATEGORY, PUBLISHER, PUBLISHED data fields are selected.
Verify field width for the selected data fields. The total width can't exceed the page width.
Click the Title tab and enter report title.
Click Preview to verify one-category-book list report.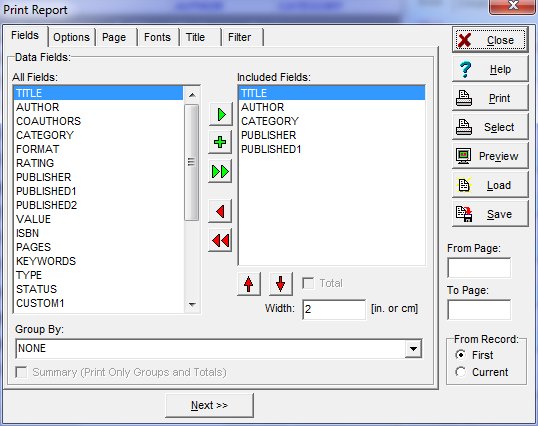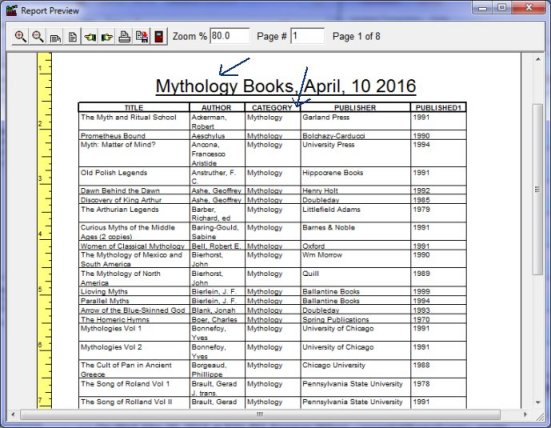 Click with the right mouse button on the "Normal Filter" button.
Select "All Records" in the popup menu.