Question/Topic: How to print books grouped by category report?
How to print "books by category" report?
Load book database.
Click with the right mouse button on the Sort button.
Select CATEGORY as a "primary sort field".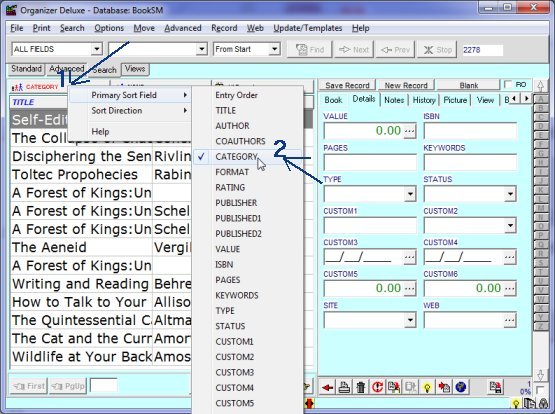 Select Print Standard Report menu command.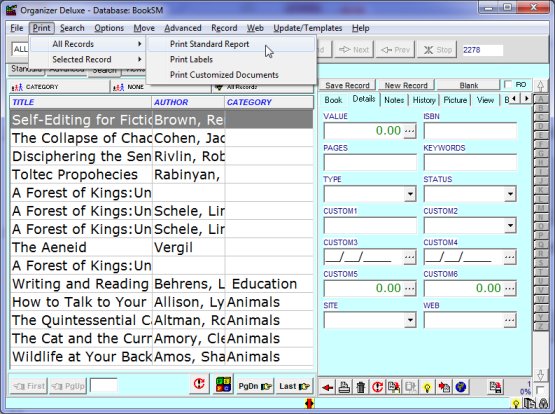 Select CATEGORY (1) in the Group By box.
Select data fields.
Click Preview.