Question/Topic: How to print simple report?
This report sample is based on the Art/Antiques Database Solution. All our organizers have the same print report functionality.
Start Organizer Deluxe or Organizer Pro.
On the Print menu, click All Records / Print Standard Report.
In the Print Report (Fields tab) select data fields for the report.

Fields in Columns report type: select data field in the Included Fields and verify the field width. The total width of all fields (columns) should not be greater than the page width.

Print Report, Options tab: select report type, field names, grid, unit of measure.

Report sample (preview window):

If you think you may want to use this report in the future sSave the report as a Report Template by clicking on the Save button. Later you can reuse the saved report by clicking on the Load button.
---
Report sample (preview window), Don't Print Grid option selected: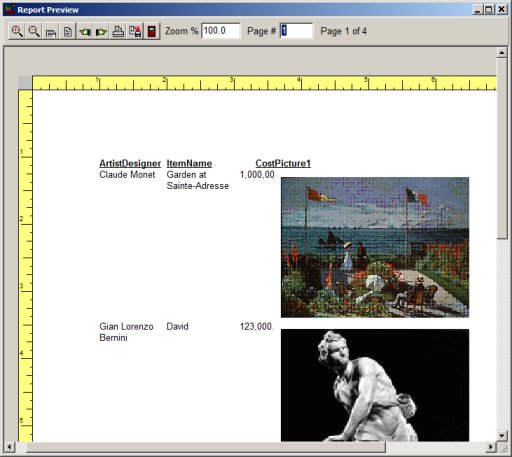 ---
Report sample (preview window), Page tab: define new margins, page orientation: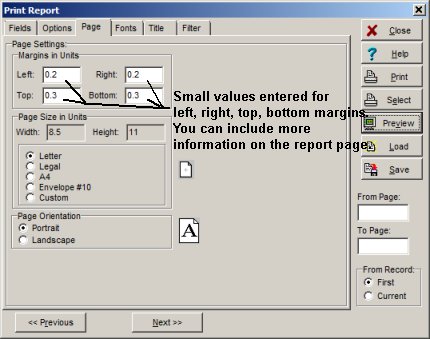 Report sample (preview window), small margin values enter, landscape page orientation selected, you can include more information on the report: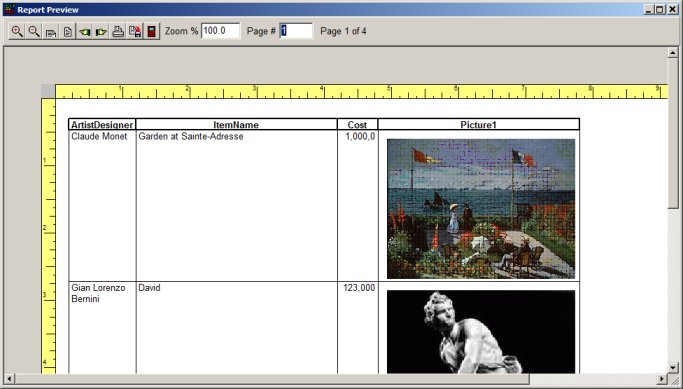 ---
Report sample (preview window), Options tab, select Fields in Rows option: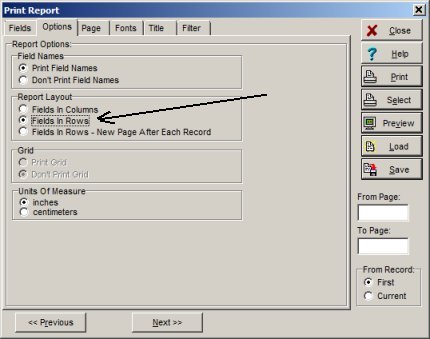 Report sample (preview window), Fields in Rows option selected: