Question/Topic: Library Assistant Deluxe: add library items automatically with ISBN or UPC number.
1. Start Library Assistant Deluxe and load Library database.
2. Open Add Records from Internet window:
On the Web menu, click Add Records from Internet.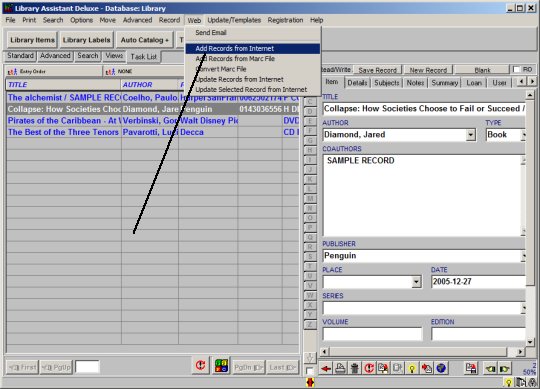 3. Select search sites and enter, load from file, or scan ISBN numbers:
In the Search By box, select the search type: isbnBook (A).
In the Search Site box, select the site(s) (B) you want to search.
Click Search Items tab. Enter ISBN number(s) (C). One number per line. Enter numbers manually, use barcode scanner, or load isbn numbers from a text file (one item per line), (only enter numbers, without space, dash, underscore, ...) .
Click Search Selected Sites.
initial setup: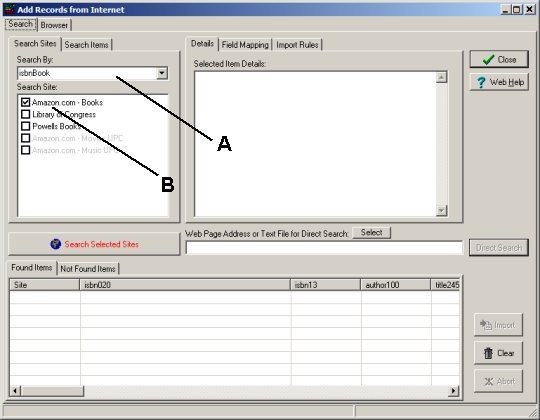 enter isbn numbers: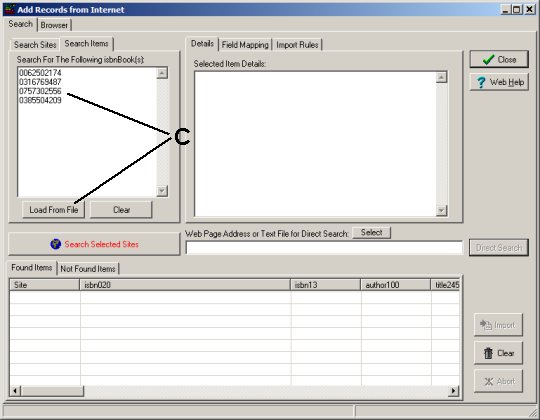 4. Review results, import items to your library assistant database:
Click Search Selected Sites (D).
Organizer will search the site(s), extract the data, and list results in the Found Items table (F) or NotFound Items table.
Check/Uncheck the box in front of each item to select/unselect it (E). Click Import (G) to add the selected books to your database. Important: Import procedure adds all selected items, it does not check for duplicates.
Click Not Found Items tab to display the list of not found ISBN numbers.
search, import results: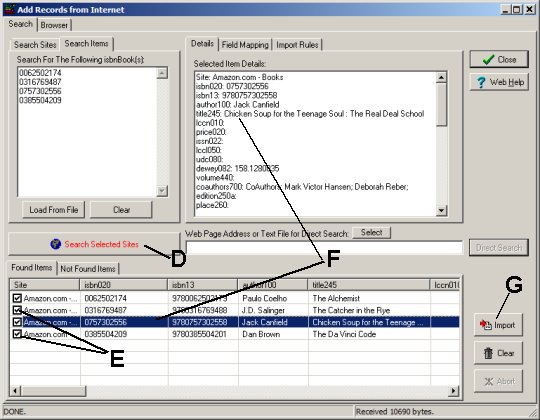 5. Library Assistant new items:
New records are added to the library assistant database.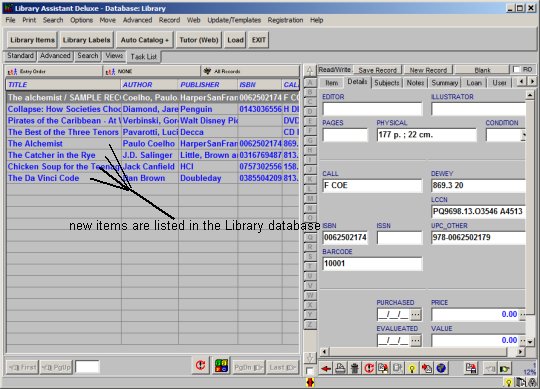 Library Assistant mapping:
Field mapping is defined in the Data Field Mapping text box.