Question/Topic: How to display all circulation transactions for a particular book, for a particular patron?
Start Library Solution and load Loan (Circulations) database.
On the File menu, click Load Database. Select Loan Database and click Load.
Click Search on the Tool Bar.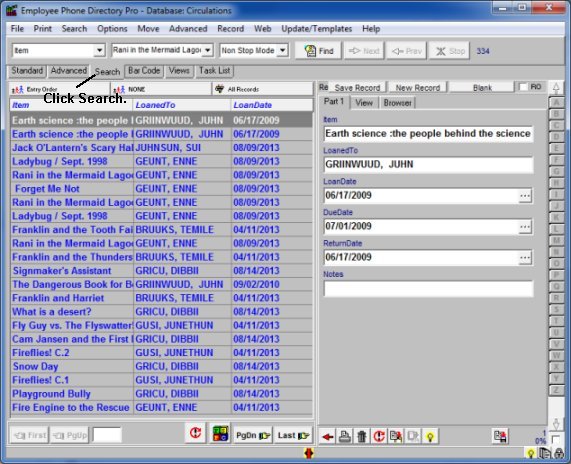 Select Item (1).
Enter title name (2).
Select Non Stop Mode (3).
Click Find (4).
The program goes through entire database looking for records that match search criteria. When the search is finished ONLY those records are displayed that contain the text.
In order to return to All-Records-Display set the display option to All Records. Select All Records in The Filter Button Popup Menu.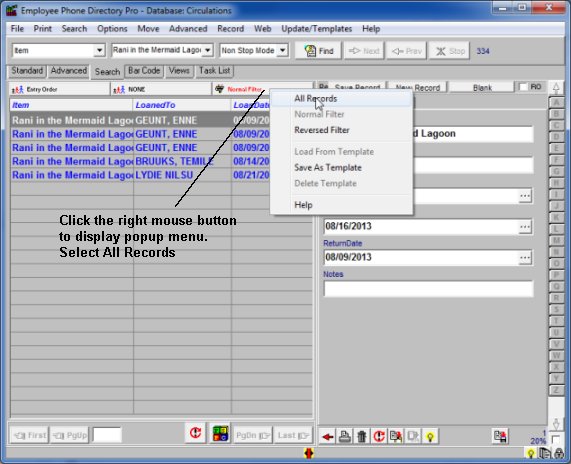 Print circulation report for the selected item: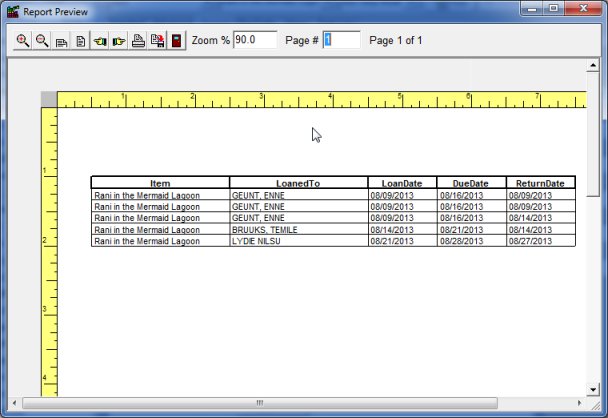 ---
Non stop search sample, in this case the Loaned To is selected and patron name is entered: