Question/Topic: Library new records, practical advice.
All our library solutions have a temporary database. The name of this database is WorkingItems.
1. On the File menu, click Load Database; select WorkingItems database and click Load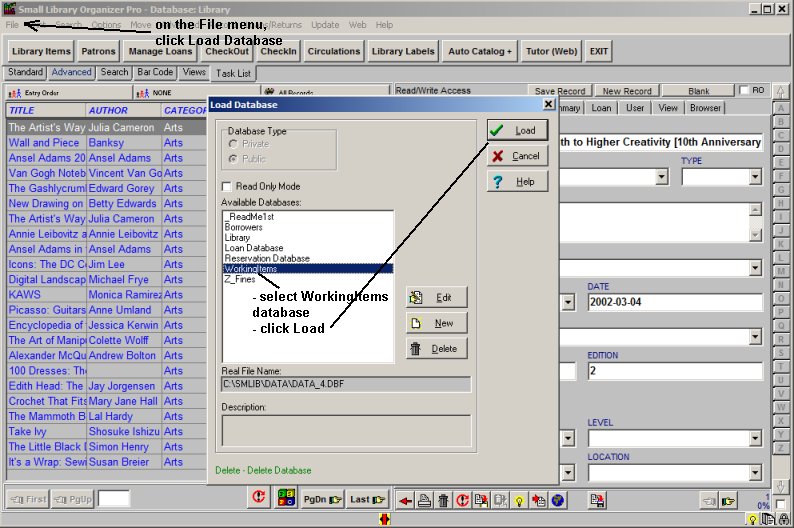 2. WorkingItems database. This database has the same structure as your main library database. It's easier to enter your new library items into this database. Enter your barcode values manually or automatically with the Search/Replace feature (if your last barcode number was 001051 enter 1052 into Start From box).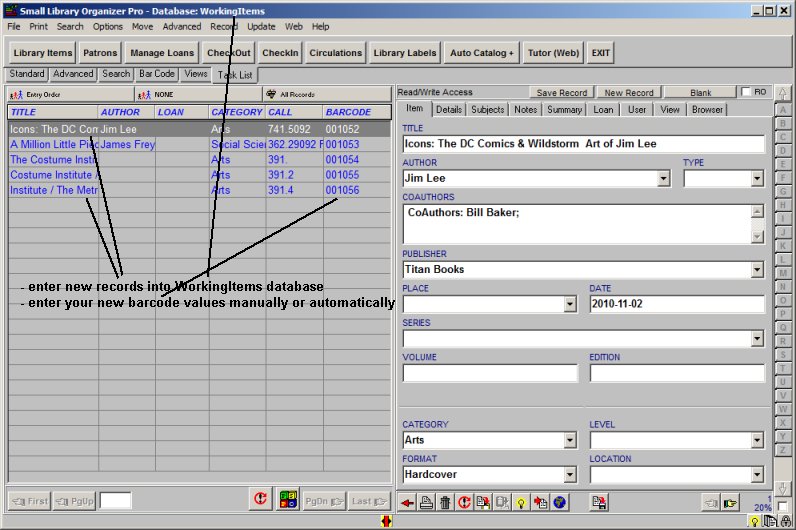 3. Print barcode labels for new records. Click Print/All Records/Print Labels.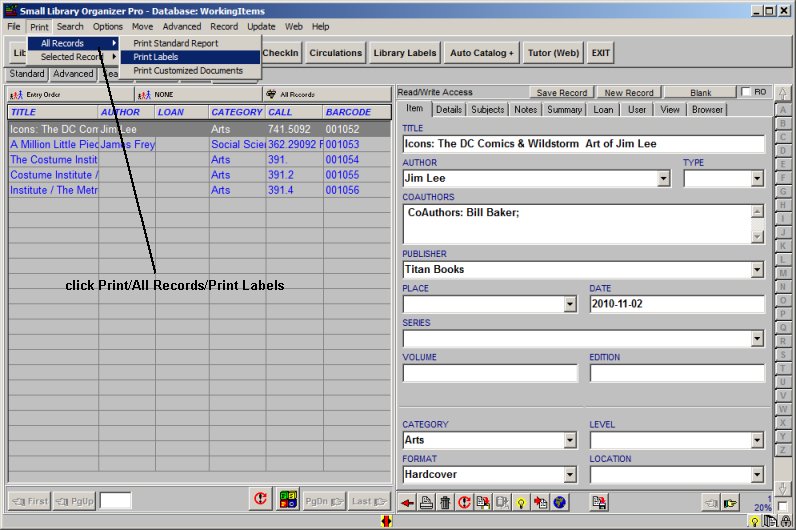 4. Click Load to load a predefined barcode label. Print barcode labels, print spine labels, ....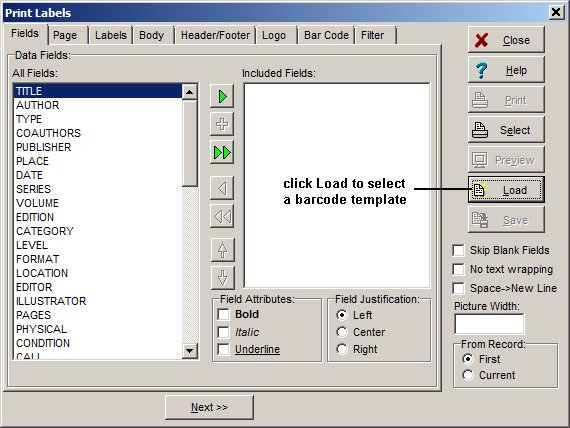 5. All your data for new items is entered, all labels are printed, you can move new items to main library database. On the Advanced menu click Maintenance. In the Maintenance window click Move Records.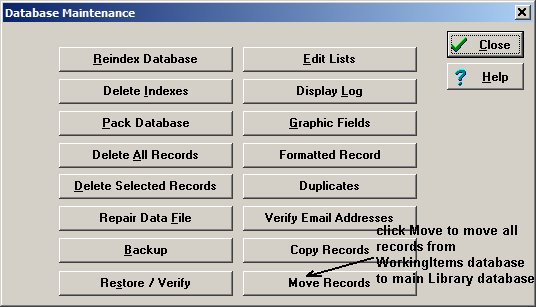 6. Select your target library main database. All records from Working Items database will be moved there.