Question/Topic:
How to print library catalog cards?


On the Taskbar, click Library Labels.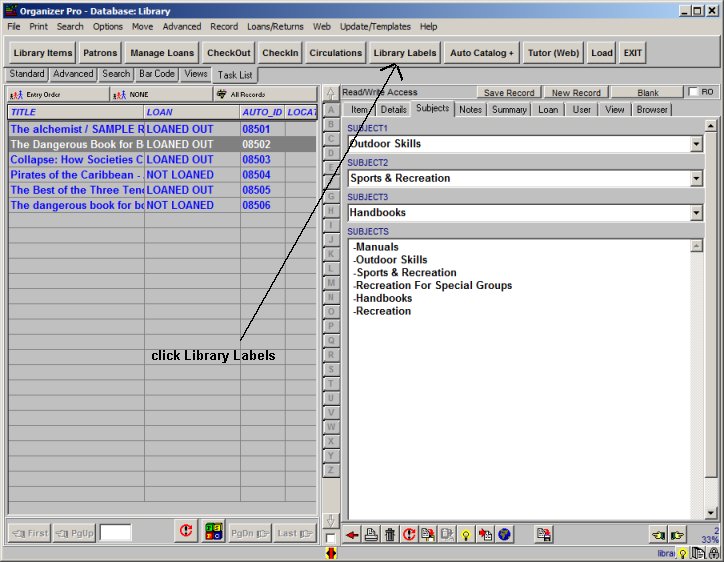 ---
Predefined library labels are displayed in the Template window.
Select Library Card (Title) template and click OK.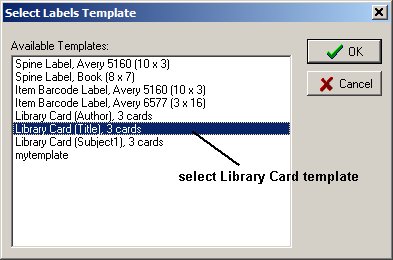 ---
Print Labels window displays predefined attributes: fields selected, margins, ....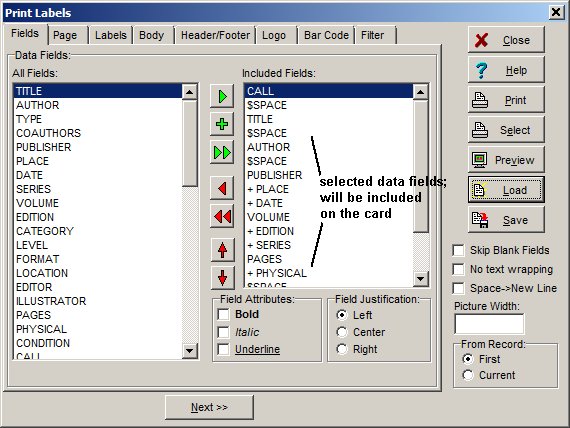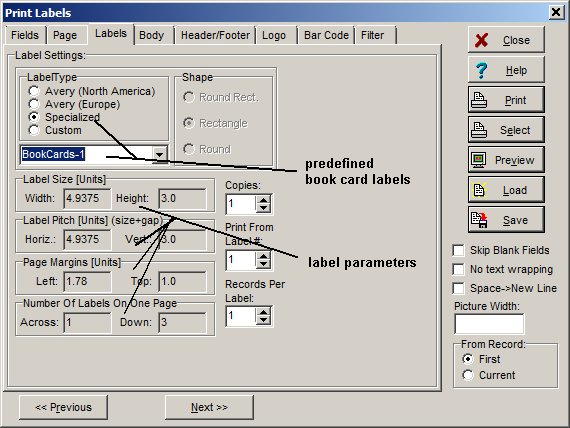 ---
Click Preview to check the display.
Click Print to print library cards.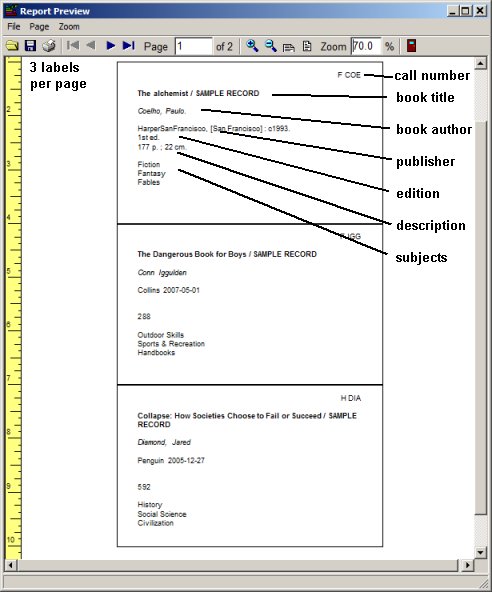 ---
Library supplies, where to buy library catalogue cards: click here.
Similar questions:
How to make library cards?