Question/Topic: How to restore database files?
Step 1
On the Advanced menu click Maintenance.
In the Maintenance window click Restore/Verify.
click Restore/Verify in the Maintenance window: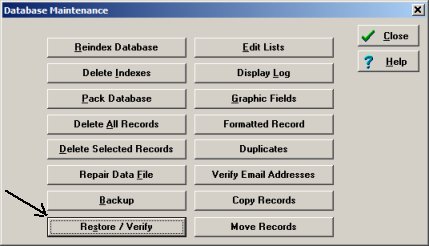 ---
Step 2
Restore window has a preselected file from the last backup.
To restore database from the last backup click Next.
To change the selection click Browse.
click Browse to change the backup file selection: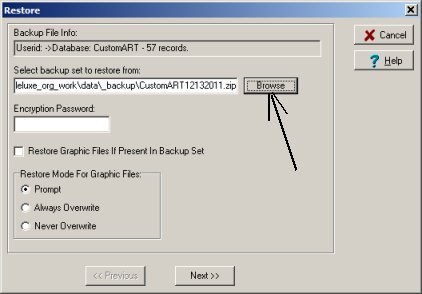 ---
Step 3
In the Select Backup File window select the folder with backup files.
Click on the file name to select it.
Click Open.
select folder with your backup files: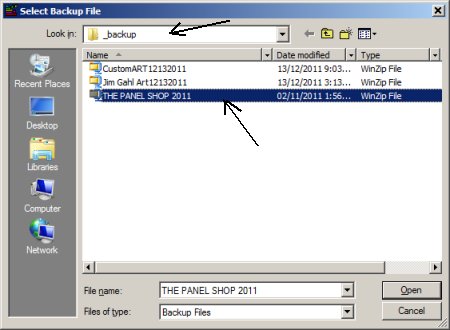 ---
Step 4
Verify the information in the Backup File Info box.
Click Next to continue.
verify backup file information and click Next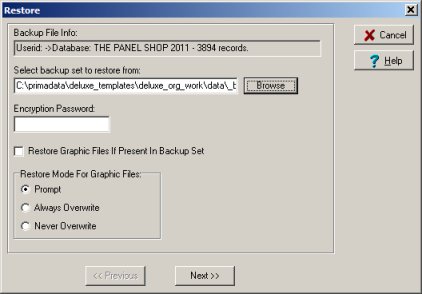 ---
Step 5
Select Restore to Original Database: it will restore to Original Database (regardless of the currently opened database), if Original Database was deleted this function will recreate the database.
Select Restore to New Database: it will create a new database with the structure, content, and layout of the original database.
select Restore Mode and click Start Restore

---
Step 6
Restore to New Database recreates the database with the following name: "data_file_name.db - MM/DD/YY"
On the File menu click Load Database. In the Load Database window select the database and click Edit to change the name.
click Edit to change the database name