Check InOut Inventory management solutions
Check InOut Inventory Organizer Deluxe is a flexible database management software with ready to use inout inventory management solutions. Our software gives you an easy way to catalog, manage, and track all your inventory items and process check-in and check-out transactions. Check InOut Inventory software solution includes databases:
Inventory : Complete database template that allows you to catalog, track, maintain all your items.
People : Enter information about all people who will borrow items from your warehouse (borrowing facility). .
Check In/Out : Process check-out transactions, process check-in transactions.
Transaction : Complete database that automatically records all incoming/outgoing items/quantities. .
.
Check InOut Inventory Software Solution, enter your inventory items and initial quantities.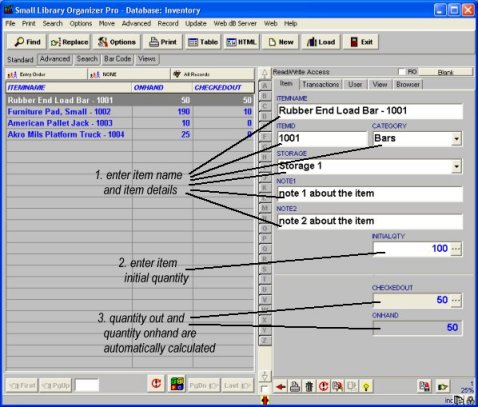 Check InOut Inventory Software Solution, enter borrowers of your renting facility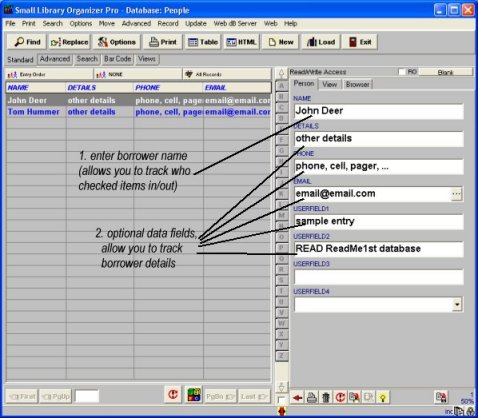 Check InOut Inventory Software Solution: enter general information about check out transaction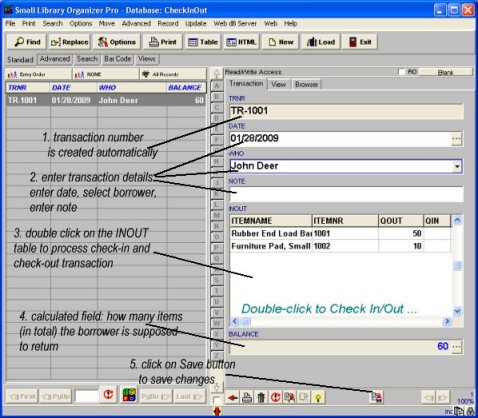 Check InOut Inventory Software Solution, enter outgoing items data: