1. Church management solutions
Church Organizer Deluxe is a flexible database management software with ready to use church management solutions. Our software gives you an easy way to manage, track, and organize data of a small church. Church software solution includes databases:
Church Members : maintain and organize member information
Donations : catalog, manage, and track all your member's contributions.
Log : manage, and track all church contact history.
Relations : track information about relations among members of your church.
Contacts : track all your church business contacts.
Inventory : manage, and track all your church fixed assets.
Requests : process organization's requests, complaints, suggestions, feedbacks, todo items ....
Church Software Solution, church member database: manage and catalog members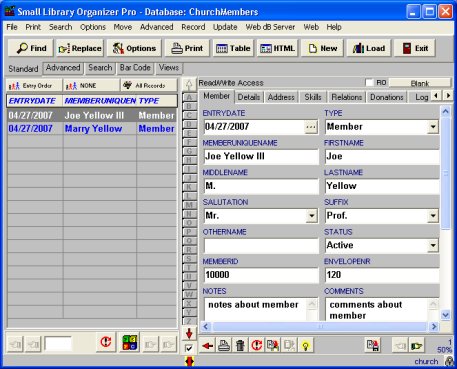 Church Software Solution, church member, address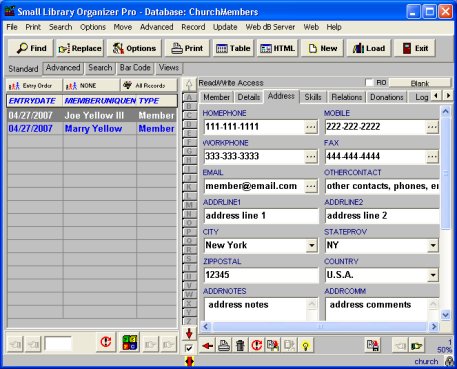 Church Software Solution, church member, details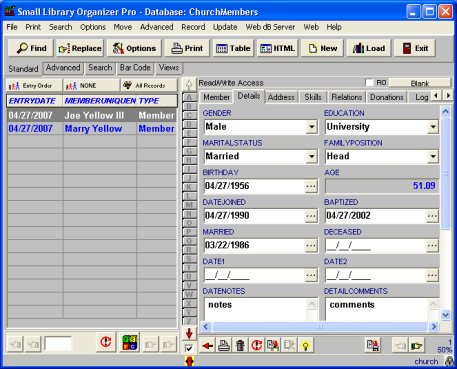 Church Software Solution: church member, donations