1. Simple Movie Library management solution
Movie Library Organizer Pro is a database maintenance system for school, church, corporate, any organization, private or public movie libraries. Easy to use movie library software is designed to manage the following activities: manage all library collections (dvds, cds, video tapes, ..), manage library member/patron information, keep track of the library circulation data.
Movie Database: manage and catalog movie library collection (many dvd database fields, over 10 user data fields, easy data entry screen, auto cataloging from online movie databases,..).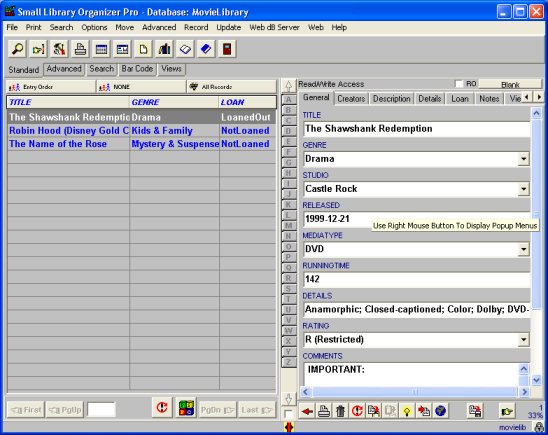 Movie Library Solution: quickly perform check in and check out trasactions. You can process loan/return (check out/in) transactions manually (select member and movie from the list) and/or with barcode scanner/reader (scan member id number and movie barcode).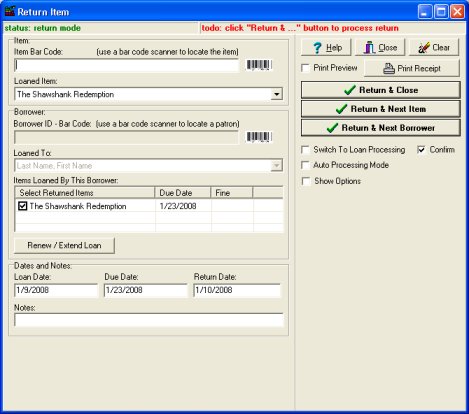 Library, member database: manage member information