Encryption allows you to encrypt and decrypt files selected for upload and download using the industry standard strong encryption algorithms:
AES (US Advanced Encryption Standard) secret key encryption algorithm known as Rijndael. Certified by National Institute of Standards and Technologies (NIST). AES is the new official US government standard for encryption of data.
Twofish encryption algorithm, a runner-up candidate for AES.
RSA encryption is a public-key encryption algorithm.
You can define encryption and decryption settings for your ftp session and save it as a transfer set for future reuse or for defining scheduled transfers with automated encryption and decryption.
Easily and quickly set your encryption / decryption parameters in the Encryption Options window.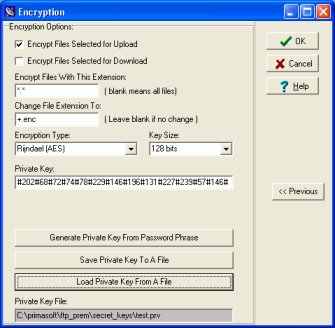 The result of your scheduled transfer with encryption you can verify in the ftp log window.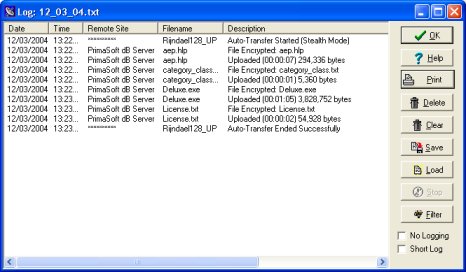 ---